Collect, Coordinate, And Track Anything
Trackers make it easy to collect information via online forms and then populate an interactive spreadsheet,
with data manipulation and collaboration features.

Simple, Embeddable Data Collection Forms
Create forms in minutes with our drag and drop editor, and put them on webpages
or send them to your employees or customers.
See It In Action
Watch how our process management tools can help you streamline tedious aspects of your work and keep everyone on the same page. In this video, we walk you through an example of how you might use our product for expense reports and reimbursement.
Save Time With Automated Workflows
Workflows add a layer of automation to trackers, where approvals and notifying colleagues can happen
automatically based on any criteria available within your tracker.

The ability to reduce the amount of clutter and emails has been big for us. Trackers are really helpful because people can fill out a form and then have that department reach back out to them with the person who needs to fulfill their request. It cuts down on a lot of 'Who do I call for this and who do I call for that?
Trackers have been really critical because we always need to respond to project RFPs. Like how many projects of a similar nature have we done? We have this tracker where everybody's inputting their project data, so I can quickly run that report and say, we've done 80 projects and flip it into a proposal.
Break free from legacy systems and move forward faster with MangoApps.
A unified employee experience saves employees time, improves workplace efficiency and agility.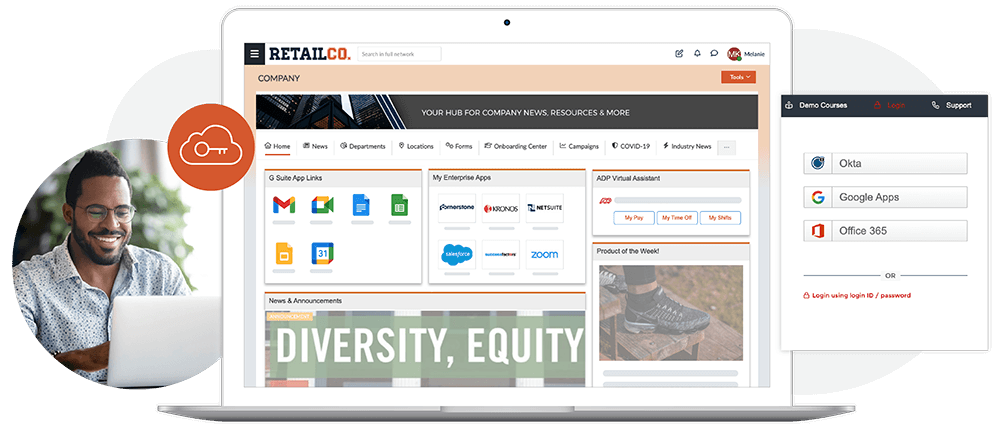 Talk to a product expert to learn more