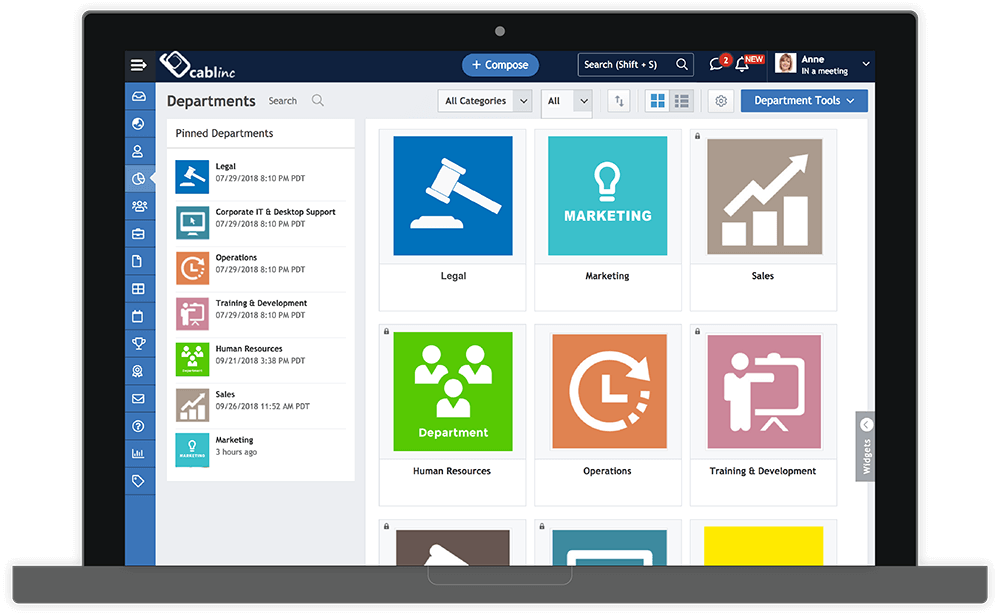 Online Spaces For Every Department
Give leaders and employees from every department a central site to share information, news, communicate, and collaborate. These sites allow members to get work done more effectively and efficiently, while giving employees from other departments the opportunity to learn about the purpose and ongoing projects of departments outside of their own.
Create a department in MangoApps for each of your company's real departments using the intuitive tool. Provide department name, description, logo, and assign department admins. Each department can be limited for outside viewership by setting the permission level to public or private, and admins can manage and configure various modules, determining the level of included communication and organizational tools available to members.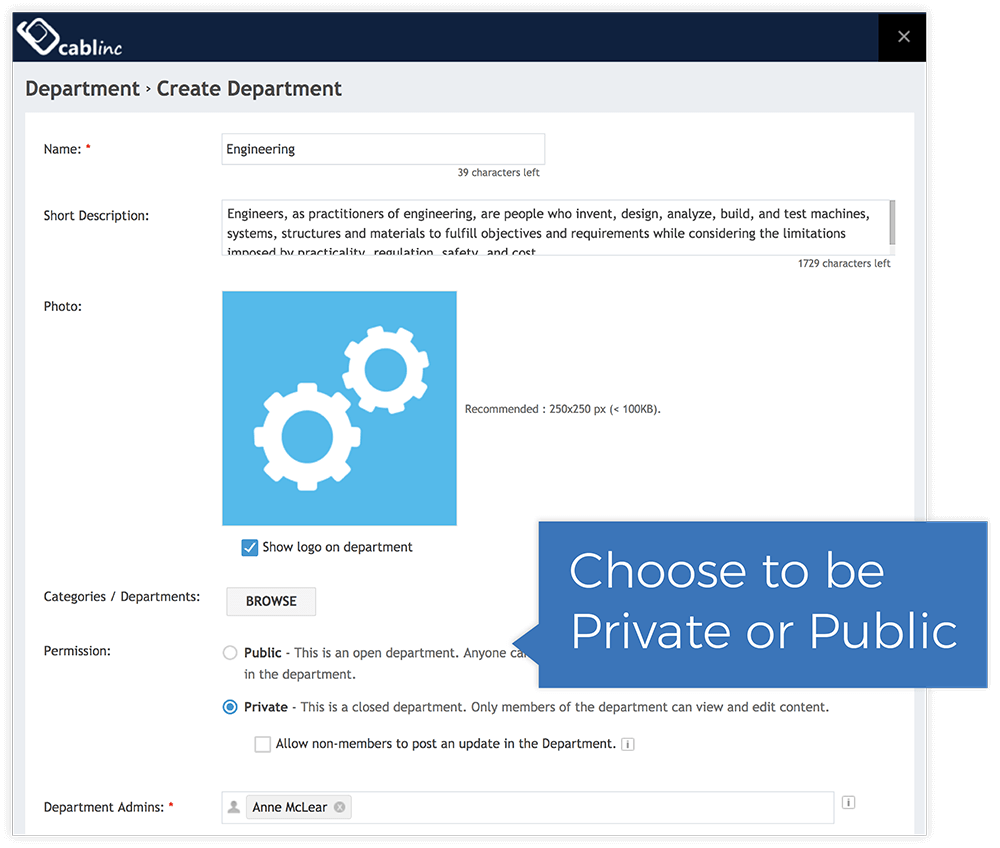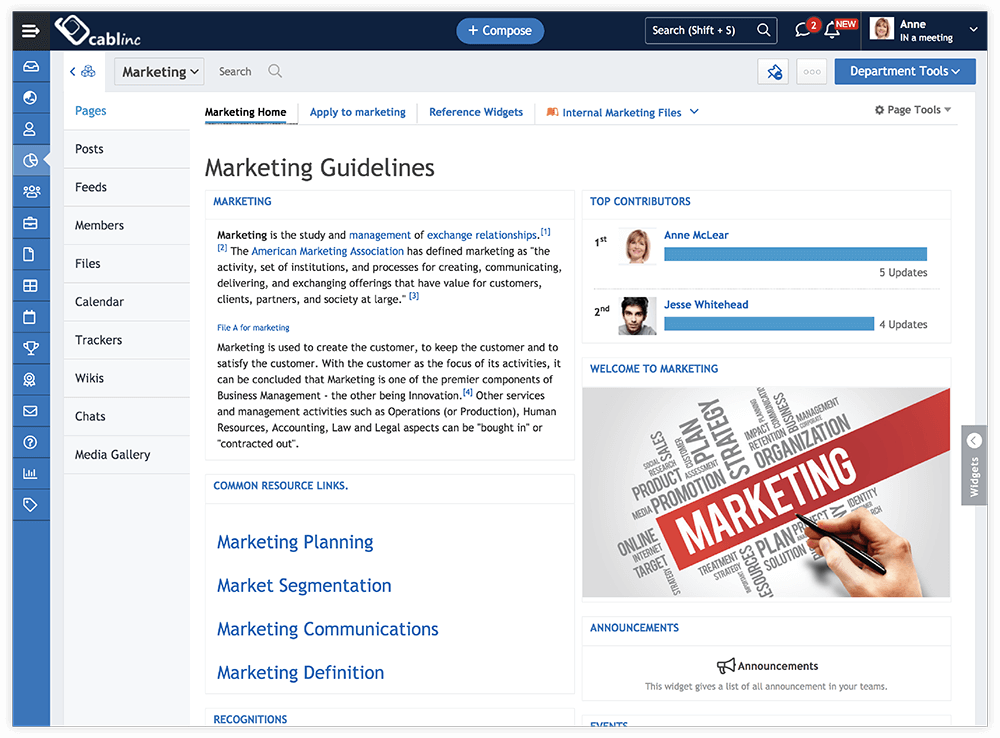 Pages For Specific Communications
Department pages are the most effective way to communicate department goals, plans and mission, while aligning contributors, influencers and more. The look & feel of pages are customized with easy built-in tools to match the business needs of the department, and more advanced admins can add HTML, CSS and JavaScript for additional control.
Share News, Policies And Announcements
Department blog posts share specific news and reports with the team. Use the post WYSIWYG editor to write, format and edit in the browser- like Word, but easier. Embed images, videos and files with ease, or even add HTML for a more rich member experience. Admins can also create wikis to share action items, plans, goals, and more.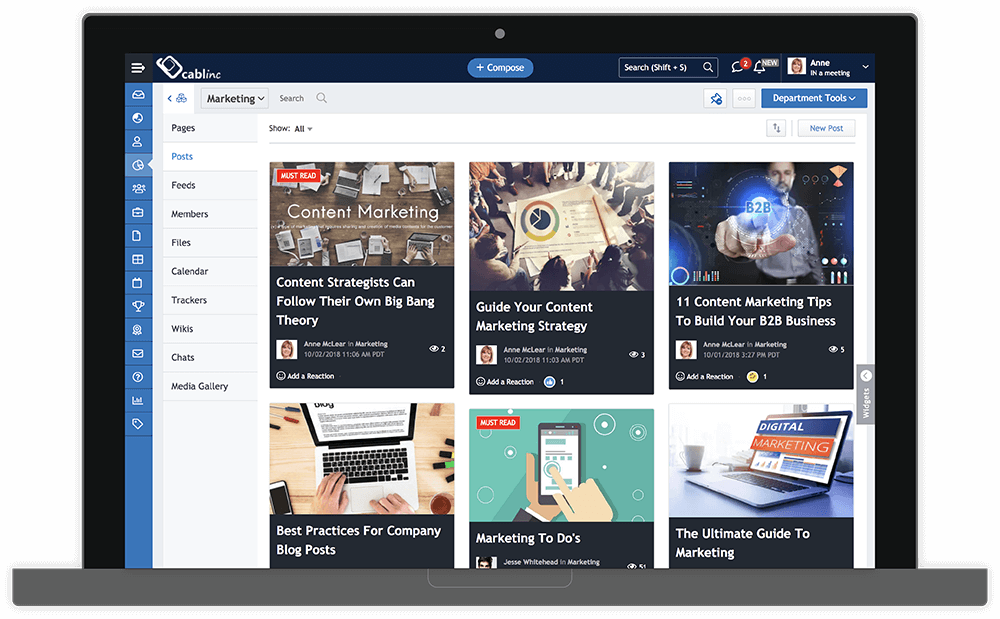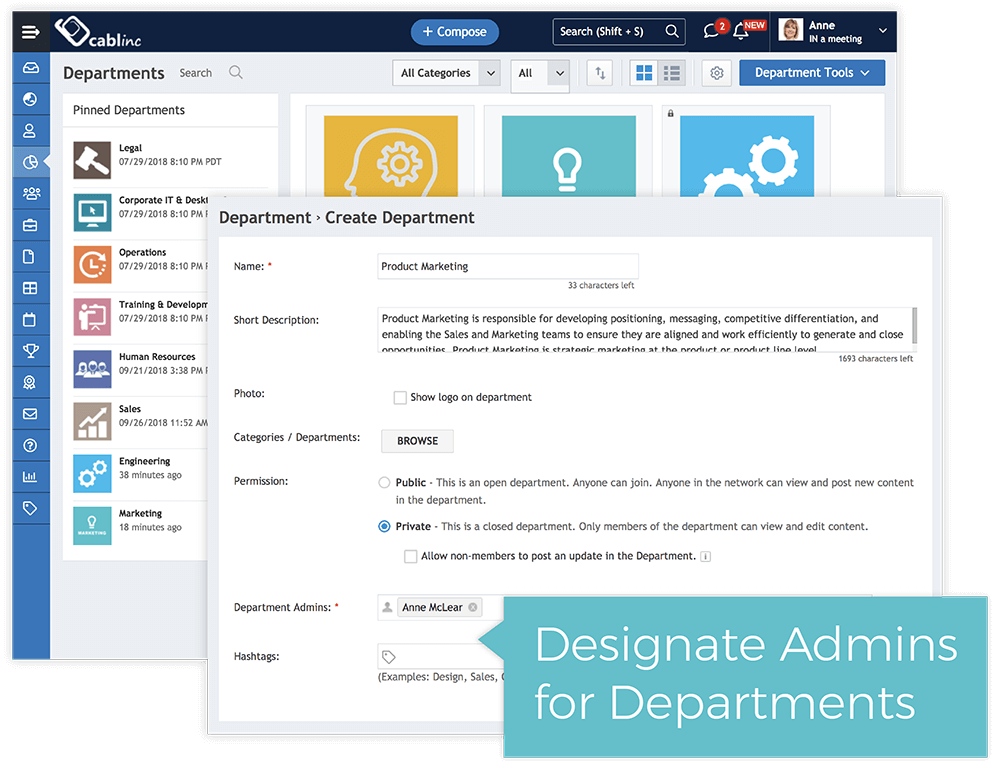 Keep Membership Up To Date
New employees or departments automatically stay in sync and engaged right away by connecting MangoApps to your LDAP or Active Directory server. For companies that don't use Active Directory, admins can manually create and setup departments with the easy-to-use wizard, and designate department specific admins to manage each site.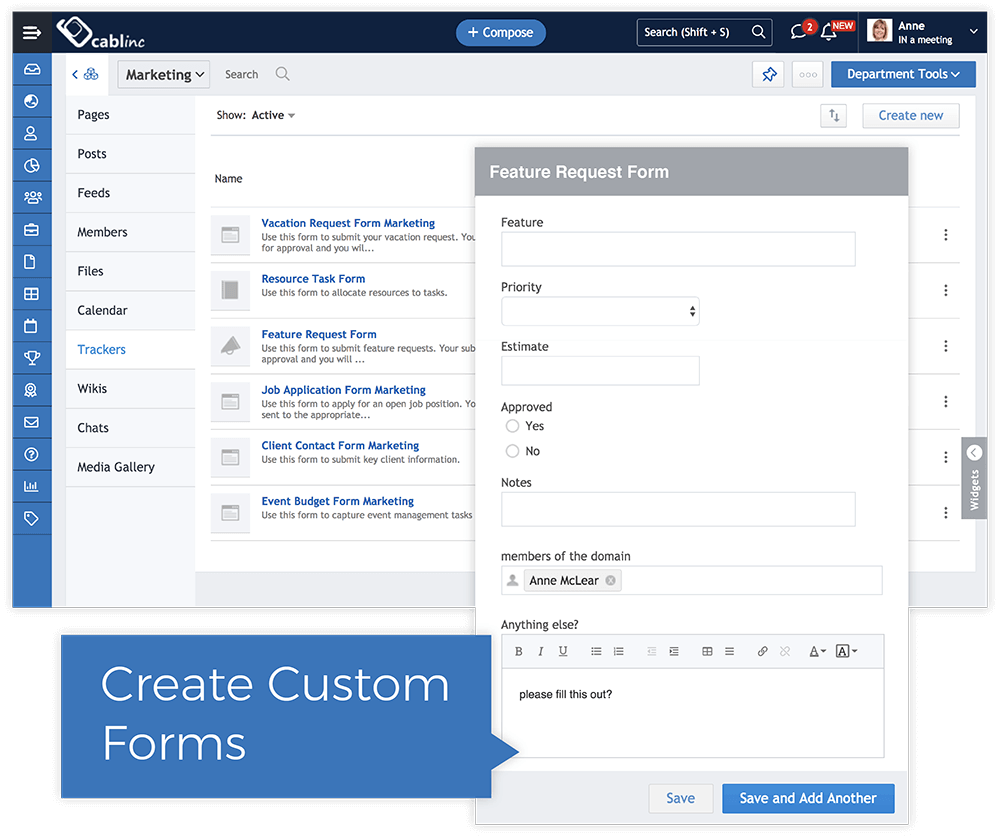 Collect and Manage Important Information
Create online web forms and trackers to improve department efficiency, and provide a central place to collect information and save time. Allow members to submit various requests, provide status updates, or communicate other information through a custom created form. Entries into the form are fed directly into custom trackers for easy collection and analysis.
Get Important Feedback With Questions & Polls
Ask department members questions to get important feedback, or create polls to allow members to vote based on preferences or experience. This allows departments to better engage and involve the opinion or ideas of members, making the overall experience more positive for everyone.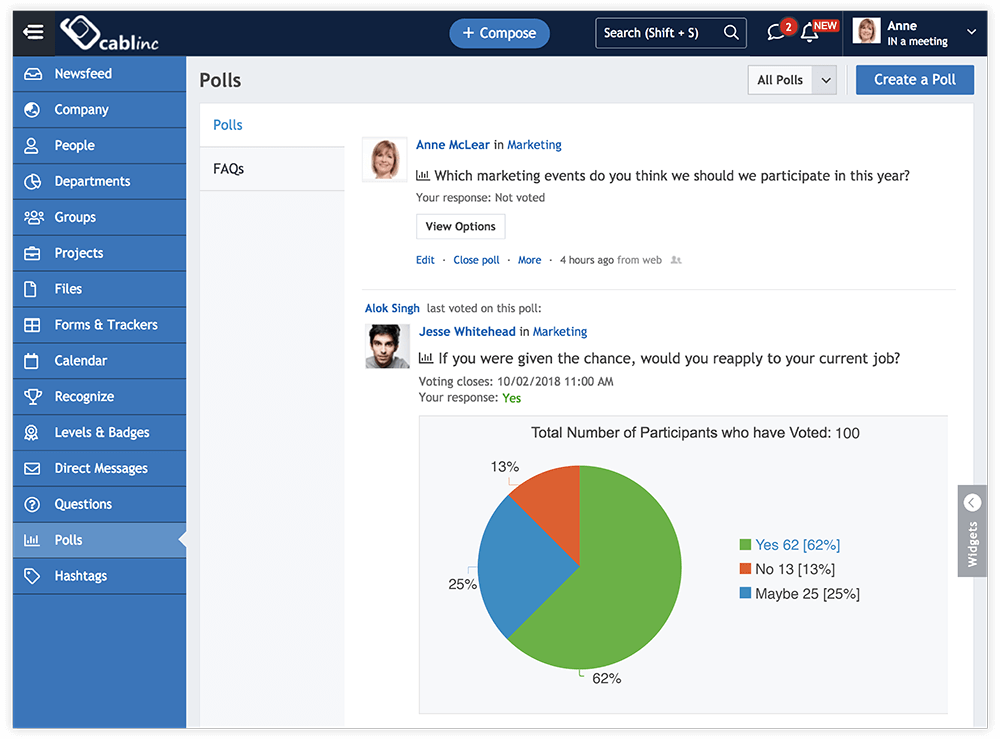 Additional Department Features
Department Huddle
Start an instant online meeting with department members. Online participants get a notification in real time with a link to join the huddle.
Department Hashtags
Add department-specific hashtags allowing members or others to follow specific topics or themes.
Related Groups and Projects
While department pages designed mostly for top down communications and departmental resource sharing, give members easy access links to Groups or Projects in their MangoApps portal that are tied to their departmental role.
Bulk Import Departments
To streamline the process of creating company departments, a CSV can be used to upload in bulk. By organizing data to a number of column headers, quickly and easily populate MangoApps departments to match the company department list.
Transfer Department Ownership
If a department leader is leaving the company or needs to relinquish ownership for any other reason, they can easily transfer owner rights to any other member of the department.
How Our Customers Use Departments
1

Providing Department-Specific pages to share news and collaborate

2

Plan and organize department events with a central Calendar

3

Collect and manage requests, feedback and status updates

4

Ask or allow members to ask questions from the group

5

Keep departments updated and in sync with Active Directory

6

Educate company wide on departmental goals, plans or strategy