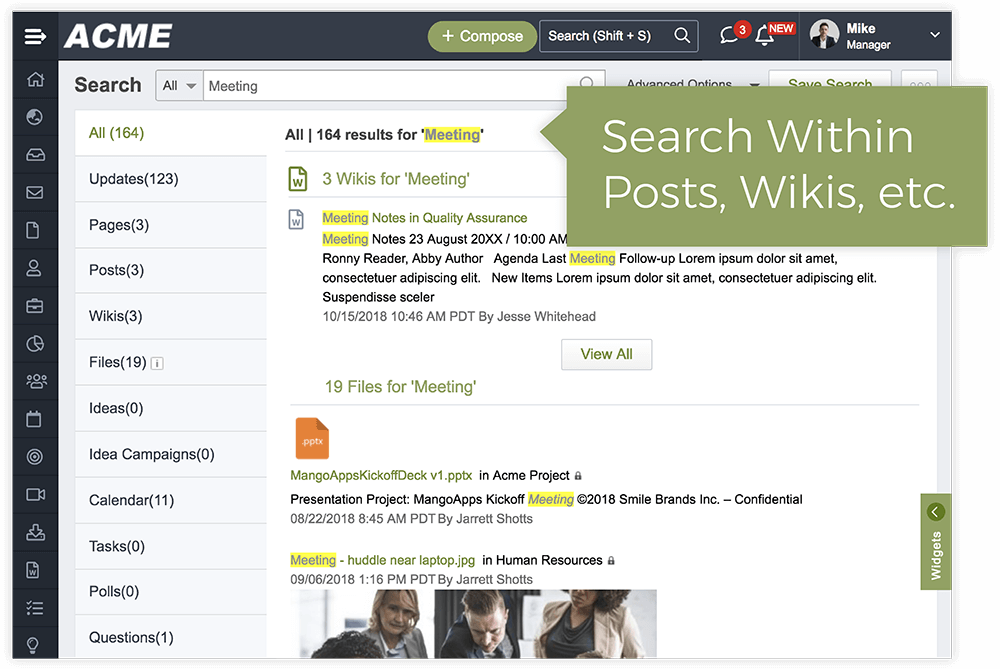 Full Content Search
Users are often looking for more than just document titles, and global search has the power to deliver results based on post content and comments. The search is completely comprehensive, enabling users to search for updates, posts and any other MangoApps content they have access to.
Additional Global Search Features
Detailed Category Search
Users have the ability to search for content by project, group, department, or other specific categories, helping create faster, narrower, and more relevant results.
Inverse Search
Users can also search for information using inverse or 'NOT' searches, helping them find content easier when specific information is vague, or they know better what they are not looking for.
How Our Customers Use Global Search
1

Complete comprehensive searches throughout all of the info stored in MangoApps

2

Search deep in documents or context to find relevant files

3

Easily access up-to-date and current data by saving regularly conducted searches

4

Find answers faster with advanced search features and by searching for specific phrases

5

Conduct searches specific to individuals, teams, hashtags, or by date