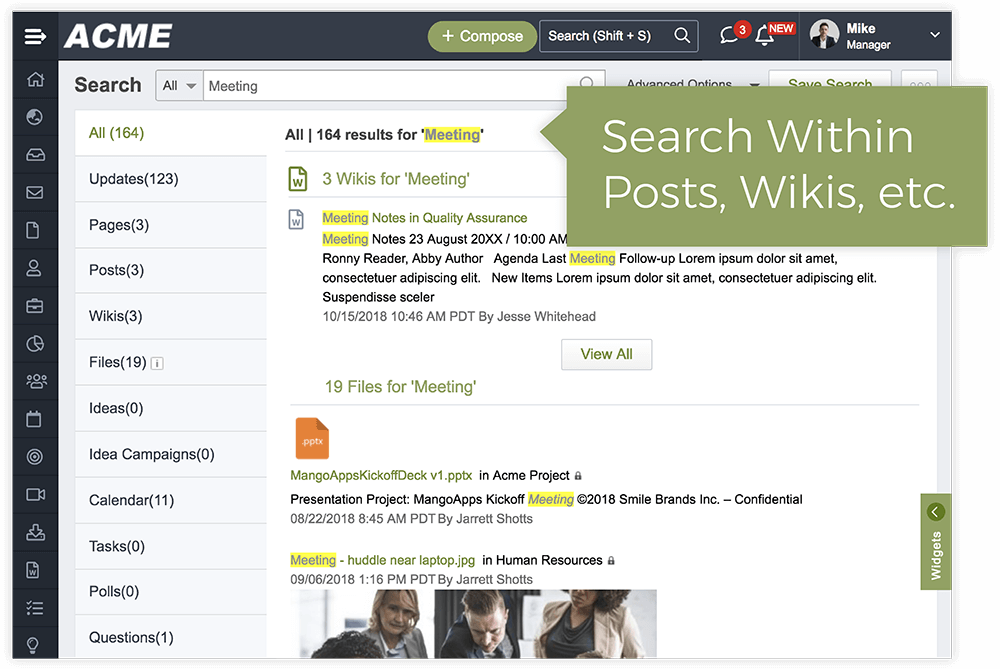 Full Content Search
Users are often looking for more than just document titles, and global search has the power to deliver results based on post content and comments. The search is completely comprehensive, enabling users to search for updates, posts and any other MangoApps content they have access to.
With the power to search based on user, team, date, or hashtags, advanced search filters give users the ability to filter inquiries any way they need. Advanced filters support complex AND/OR operations and custom fields are automatically available as filter choices. Advanced search filters are directly available in the main search bar and don't require search text to be performed.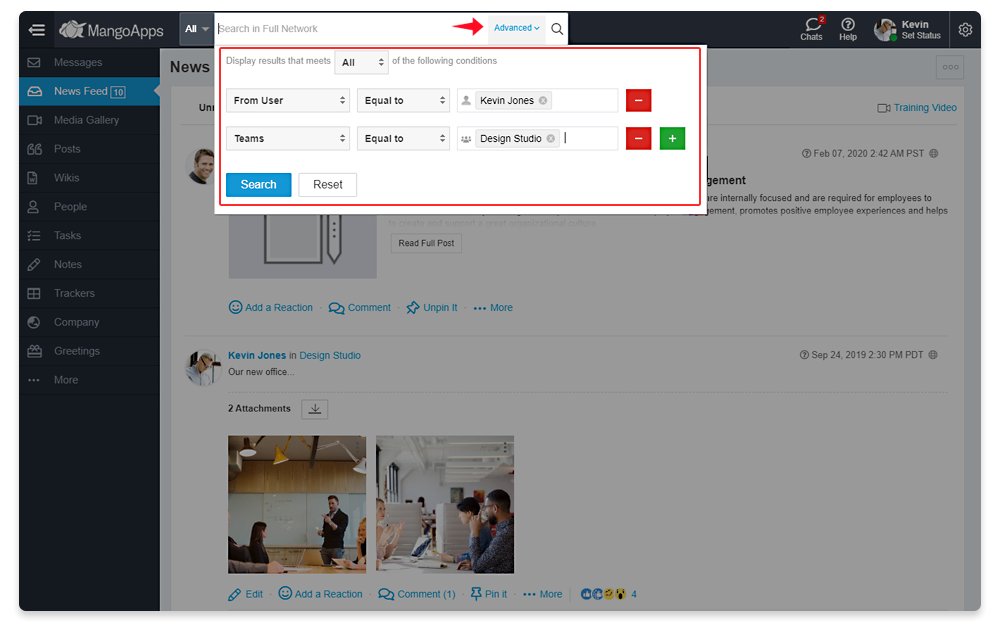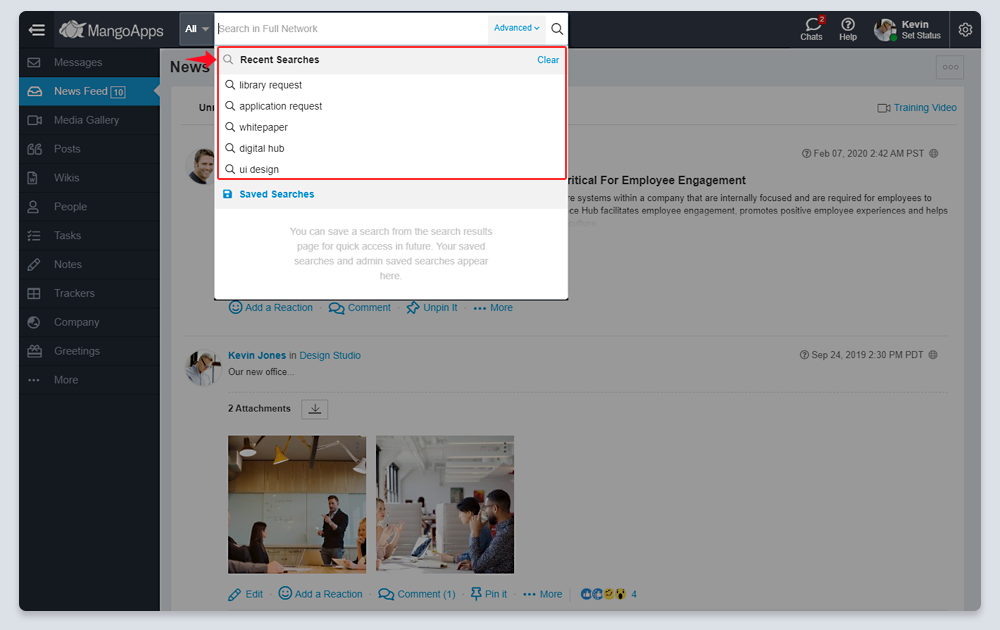 Fast Access To Recent Search Items
Recently searched terms by users are automatically available in the main search bar for future use, including up to five search terms with the most recent on top. Search history will continue to appear for 30 days and can be cleared if desired. Recent searches can be shared with other users, including advanced search criteria.
Additional Global Search Features
Detailed Category Search
Users have the ability to search for content by project, group, department, or other specific categories, helping create faster, narrower, and more relevant results.
Inverse Search
Users can also search for information using inverse or 'NOT' searches, helping them find content easier when specific information is vague, or they know better what they are not looking for.
How Our Customers Use Global Search
1

Complete comprehensive searches throughout all of the info stored in MangoApps

2

Search deep in documents or context to find relevant files

3

Easily access up-to-date and current data by saving regularly conducted searches

4

Find answers faster with advanced search features and by searching for specific phrases

5

Conduct searches specific to individuals, teams, hashtags, or by date
Bring your frontline and office teams together on one common platform
It has never been this easy to create the perfect employee experience for your deskless and deskbound workers. Contact us to discuss requirements, pricing, rollout and support. Get your free demo today!