Predictive search as you type across your full network content
Predictive search in MangoApps makes locating key information effortless, straightforward and fast. Predictive search empowers employers to quickly get to the right piece of content by leveraging names, titles and tags.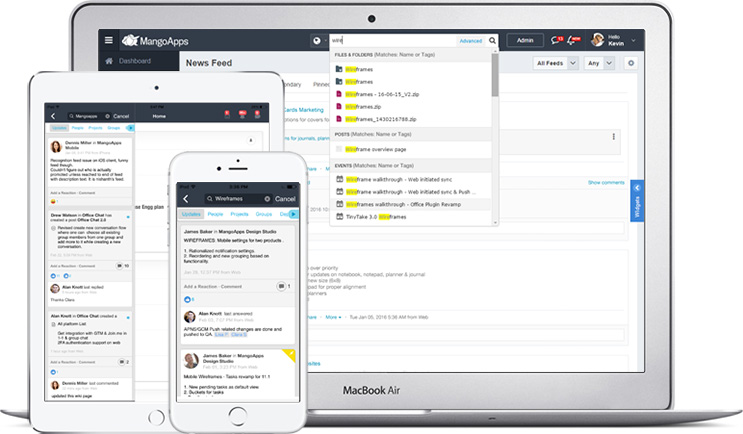 Search categories allow narrower and more relevant results
Use categories to get faster, narrower & more relevant results.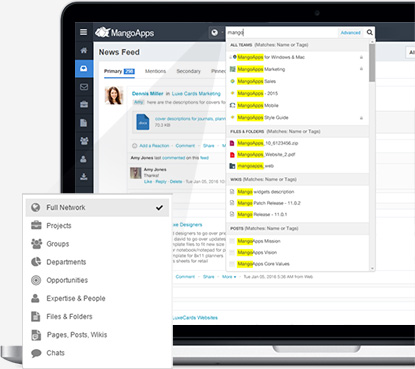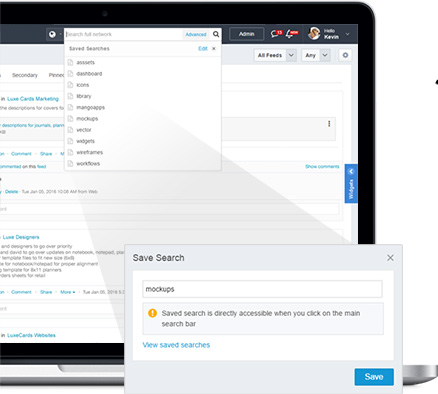 Saved search is just one click away
Clicking on the search bar shows a list of all saved searches without you having to even type a single character. Click on the saved search item and you have the most up-to-date search results satisfying the full advanced search criteria that was earlier saved.
Full content search inside everything you have access to in your network
With MangoApps search solve the challenge of quickly locating relevant information from the excessive amount of documents, files, posts, wikis, updates and more. Hidden inside this content are answers to critical questions and MangoApps search makes sure that it gets you this information accurately and quickly.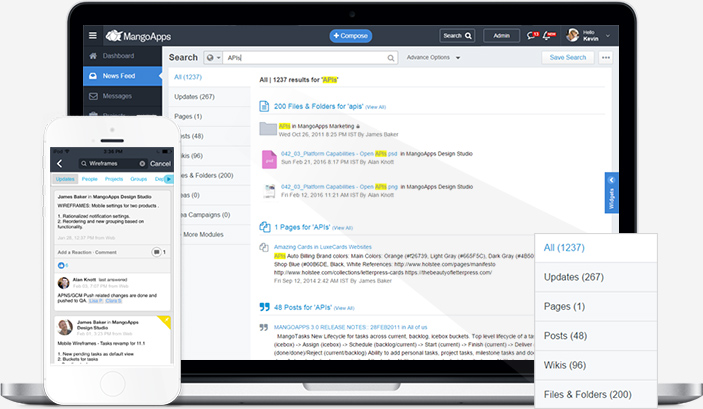 Dynamic advanced search filters help find the right information
Advanced search filters support complex AND/OR operations. Custom fields automatically become available as filter choices, giving you the power to filter your search anyway you want. MangoApps uses a search engine built on Apache Lucene to index all documents, files and benefits from Lucene's high reliability and scalability.