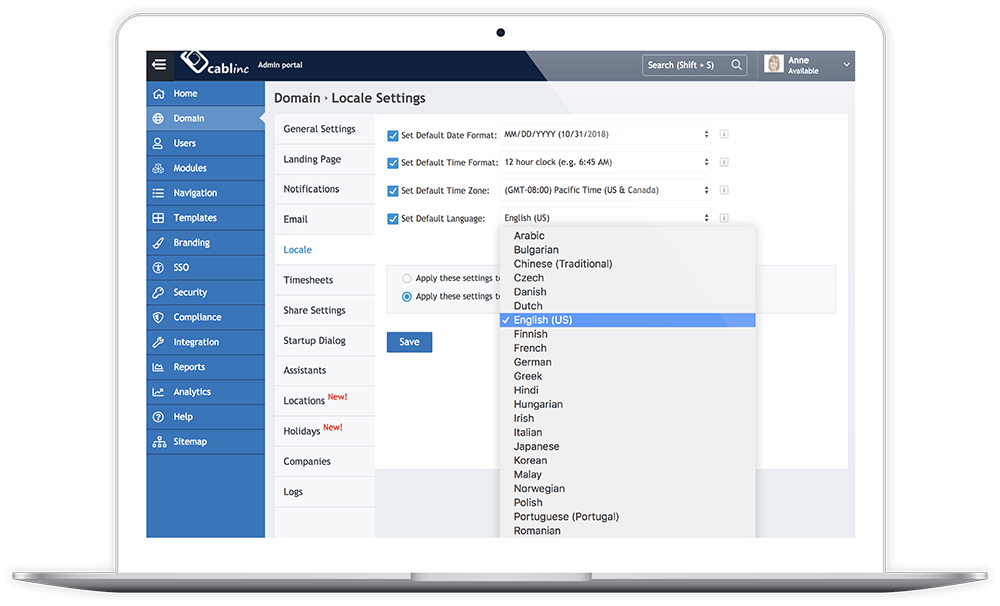 Out-Of-The-Box Support For All Popular Languages
MangoApps supports many popular languages (English, Spanish, French, Dutch, German, and Chinese) and allows company admins to choose a language for their company domain. Individual users have the option to set a language of their choice in their individual account.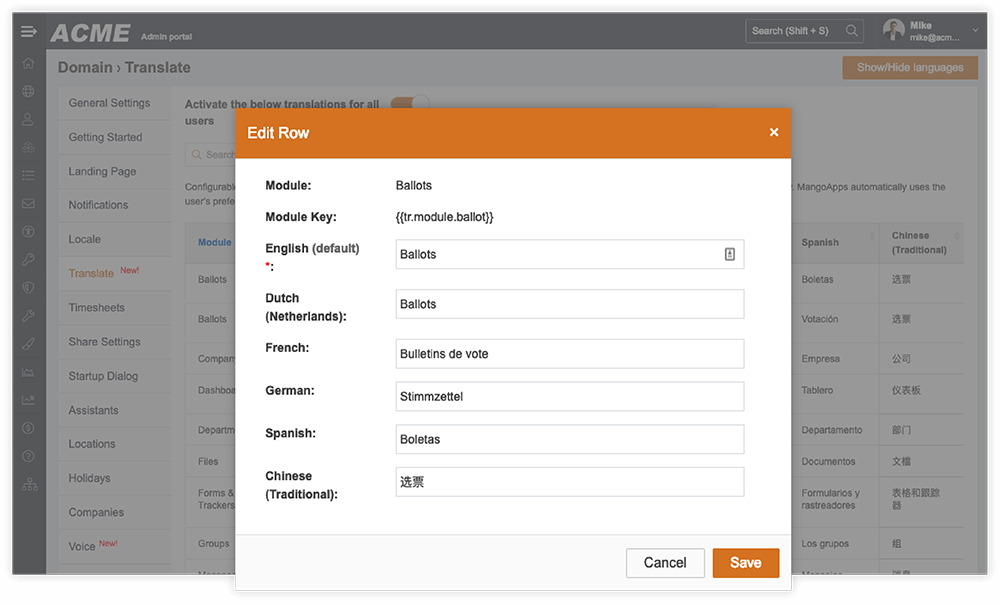 Translate Custom Module Names
The title used for top level modules in MangoApps can be customized by domain admins to meet the needs of the business. This is no exception when MangoApps is being translated. By default the module labels can be set to translate to the selected language for the locale. Domain admins however can edit the out-of-the-box module translations to further suit their needs.
See how MangoApps works. Get a personalized demo.
Schedule an introductory call so we can go over your requirements, demonstrate how MangoApps will meet those requirements, discuss pricing and help you decide if MangoApps is right for you.