A Mobile Information Hub
For Any Workforce
A mobile-first intranet ensures that frontline employees get the same powerful intranet experience
as their deskbound colleagues.

Instant Messaging
Users can collaborate in real time by sending private messages directly from their mobile app to any employee, even a frontline or production worker with no email address.
Access Content Anytime, Anywhere
Have instant access to work documents, presentations, and photos while on the go. Files can be saved for offline access so that they are always available.
Mobile Alerts
Communicate urgent time-sensitive information to the entire organization or specific teams/individuals by sending out alerts through SMS, push notifications, and in-app pop-ups.
More Mobile-First App Features
Mobile users can attach files from their mobile device to any update, post, reply, private message or IM.
View, share and upload images, videos, audio, PDFs, and presentations in the media library right from the mobile app.
Users can create, edit, and share notes, updates, wikis, trackers, and more right from the mobile app. This makes collaborating in real time easy no matter where the user is located.
Manage Tasks
On The Go
Work on projects and keep tasks in check by monitoring them in the mobile app. Share an update, ask a question, run a poll, or chat while on the go.
Personalized Mobile Interface
Admins can set up personalized navigation based on guest or network user segments on the mobile app (as well as the web portal). Personalized branding can be applied to mobile platforms as well.
Create, View, and Listen To Posts
Users can create, schedule, and share posts directly from the mobile app. Users can listen to voice-enabled posts as a podcast, allowing them to digest company information on the go.
One of the things that I really like about MangoApps' mobile app is its similarity to social media. The ability to comment, have reactions, and be able to tag people, those are things that people are comfortable and really familiar with doing.
- Courtney Heiser, Director of Communications, Benchmark Human Services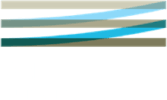 Other Features
Users can create and view calendar events directly from the mobile app. Turn mobile notifications on to ensure a user never misses birthdays, holidays, or other important company events.
Recognize employees, supervisors, teams, and specific users right from the mobile app. Users can interact and send best wishes to each other to celebrate holidays, birthdays, anniversaries, and more.
Automatic inline translation of updates, questions, posts, and other user submitted content makes it easy to stay up to date in any language (to the user-selected profile language.)
Secure employee directory that helps any user find the right people in the company, regardless of when they need them or from where.
Our LMS is fully functional for mobile users to find and consume course material, making learning accessible to everyone, everywhere.
Quickly locate any resource or conversation with advanced filters or by searching a keyword, user, group, and more.
How Our Customers Use The Mobile App
24/7 Access
Give employees access to all of their tools anytime, anywhere.
Track Action Items
Track tasks and important assignments on the go.
Stay In Sync
Keep employees in sync with immediate access to messages or chat.
Increase Exposure
Increase the exposure and engagement of content by ensuring a more global reach.