Access Universal Login Apps With Ease
Users have a few options for launching the approved company apps. SSO links can be added and accessed either from quick links on the user's dashboard, shortcuts in their primary navigation, or by adding the SSO applications widget directly on the user's dashboard.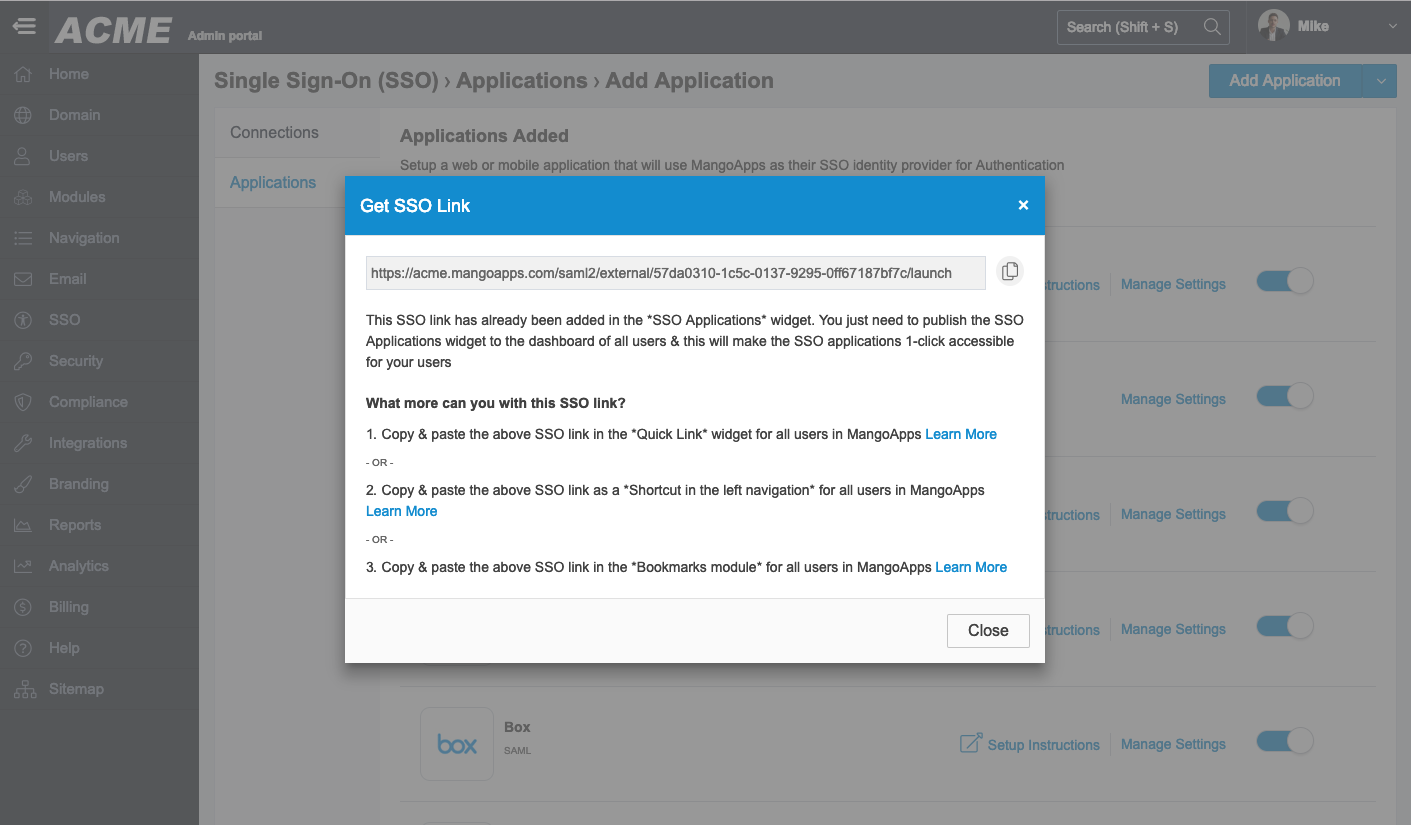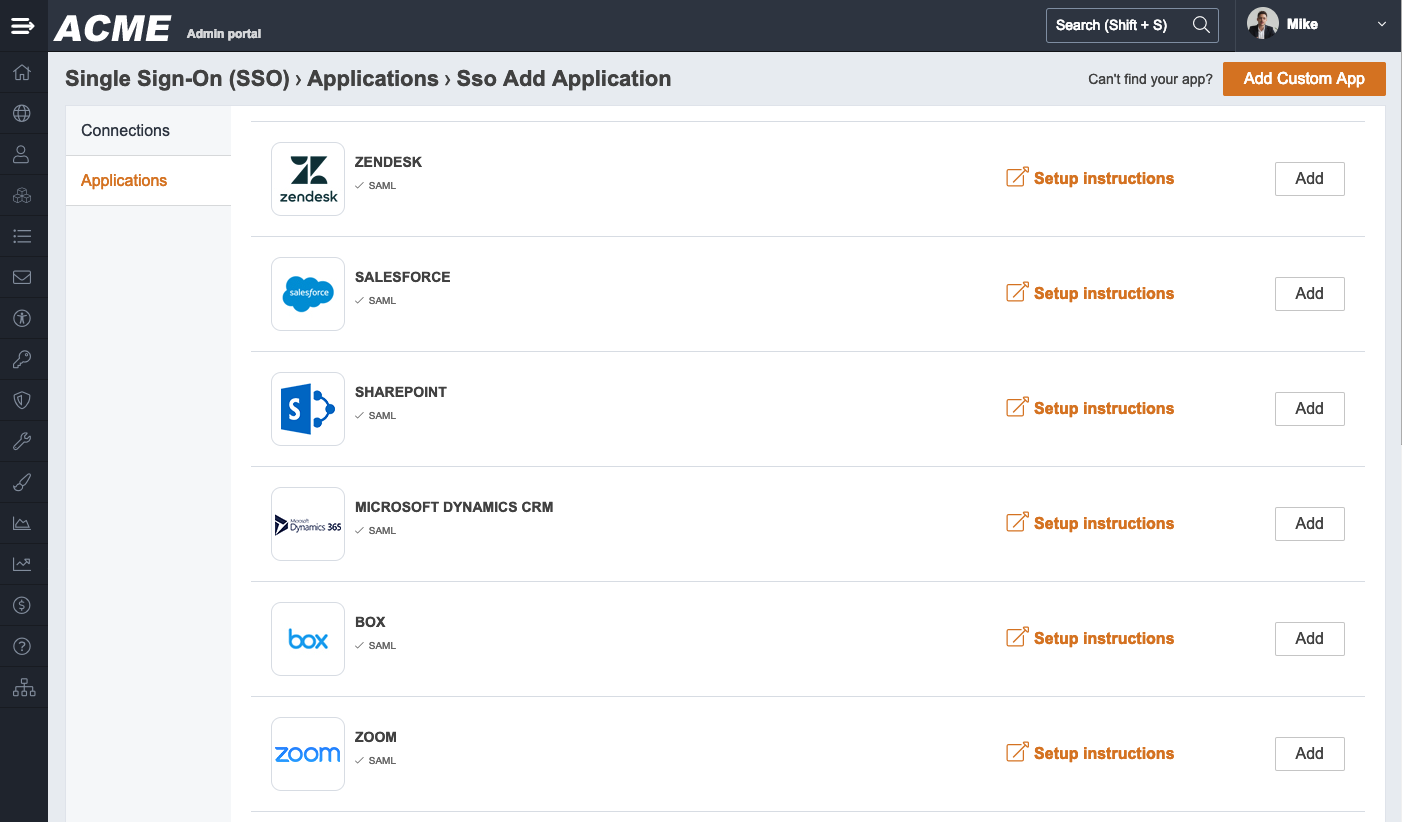 Catalog of Pre-Integrated Applications
MangoApps includes an application catalog of pre-integrated cloud applications using SAML 2.0 as the sign-on method. Domain admins can add/enable one or more of these apps to the user dashboard, allowing logged in users to connect to any of the applications without re-entering credentials.
How Our Customers Use Universal Login Service
1

Provide employees with quick links to important applications that are automatically logged in

2

Create a safer and more secure environment for accessing 3rd party applications

3

Replace other costly SSO providers and consolidate the user experience

4

Use pre-integrated applications, or add any other application used by the company
See how MangoApps works. Get a personalized demo.
Schedule an introductory call so we can go over your requirements, demonstrate how MangoApps will meet those requirements, discuss pricing and help you decide if MangoApps is right for you.