Easily Create A Unique Page
Use customizable templates and widgets to quickly create and modify a page to fit your unique needs.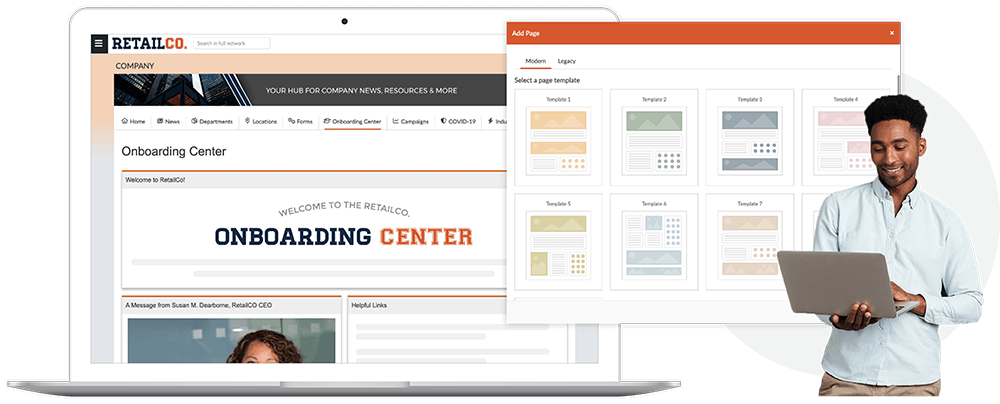 Create Static Pages
Use pre-established layouts and themes to provide consistent and unchanging content to every user.
Create Dynamic Pages
Use widgets to provide ever-changing information that's unique to each user, like personal task lists, or team information that changes often, like team goals.
Save And Store Content
Make finding resources reliable and straightforward with a go-to place for employees where they can reference FAQ's, forms, and other important team information.
Multilingual Pages
Stay prepared for any unexpected communication needs by providing static and dynamic team pages in almost any language.
Additional Features
Pages are easy to set up and maintain with helpful page templates, quick content creation, and publishing abilities.
Track and save every edit made to team pages. Admins can see and compare different versions and restore old or accidentally removed information.
Automatically index the content within a team page, making all of the information searchable, easy to find, and up-to-date.
How Our Customers Use Pages
Share Important Team Information
Use static pages to share important and generally unchanging team informationsystem
Keep Everyone Informed
Keep team members informed of regularly changing content with dynamic pages
Translate Content
Effortlessly and reliably translate content into additional languages
Store Relevant Content
Organize and store content without cluttering newsfeed or distracting other employees