Use pages to document important team information
Every team needs a go-to place for project and team information that everyone can access. Whether it is about project strategy, the team vision or overall project plan, team pages is the perfect solution.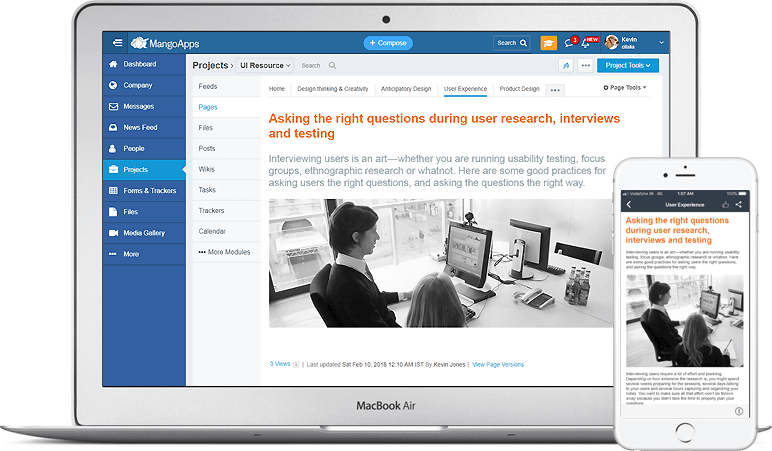 Create and change team pages easily
MangoApps offers a refreshingly easy-to-use authoring experience with static and dynamic page templates. The page designer provides an editing interface where team admins can pick page templates, write text, add images, upload videos and publish new content quickly and easily.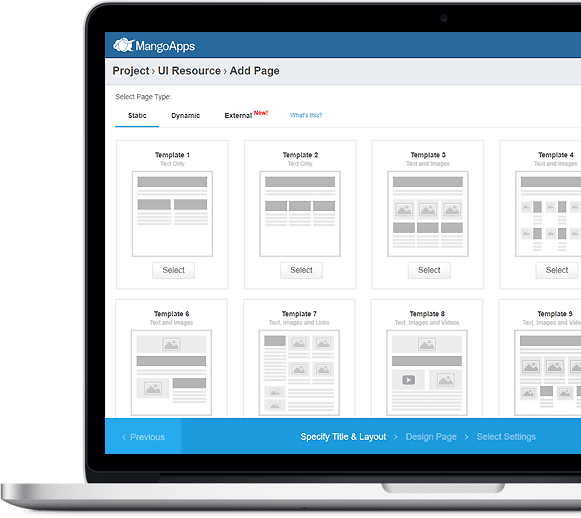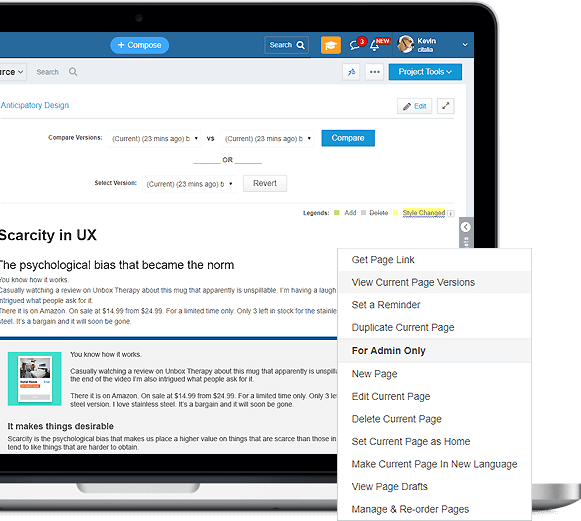 Never lose your changes to pages
Team pages come with complete version history for all pages allowing you to track every edit made. See changes visually by comparing versions. Another team admin accidentally deleted an entire paragraph? No problem! Just reverse it with a couple of clicks.
Create your pages in many languages
Team admins have the ability to offer their team pages in multiple languages. So if members of the team speak different languages, or laws require important content to be in multiple languages, the information can be offered in more than one language. The admin can easily duplicate any page and then localize it for the desired languages. The page can then be read in whichever language is chosen.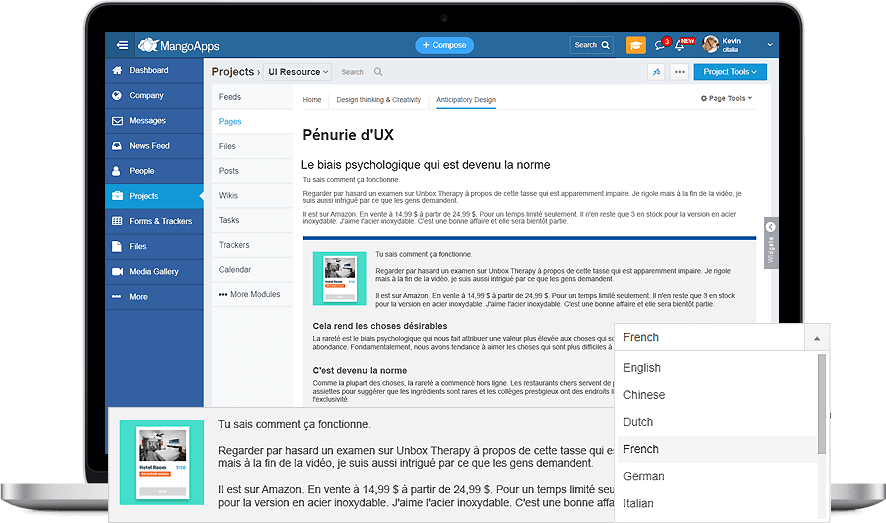 Page navigation that makes information easy to find
Pages help team members navigate and find important information easily. Sometimes the type of information that is important for one team may not be important to another. With editable page navigation set up by the team admin, important content for that team can easily be bubbled up in a primary and easy to access location.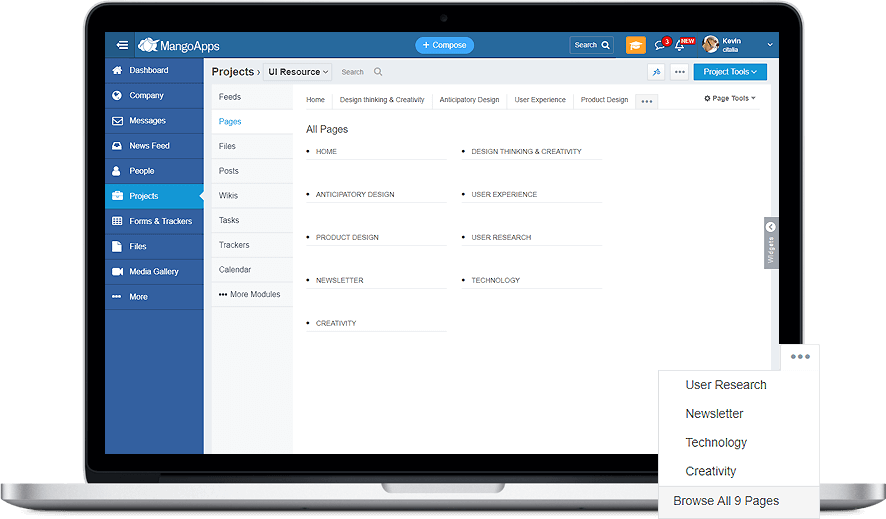 Pages are instantly indexed and searchable
With MangoApps you can search the full content inside pages and text within attached documents. Indexing of new content happens right away, so your search results are always up-to-the-minute.