Safe & Secure Data Collection
Streamline the collection of business data, requests, and feedback with forms.

Automate Your Business Workflows
Collect information from forms and populate it into interactive, automated spreadsheets.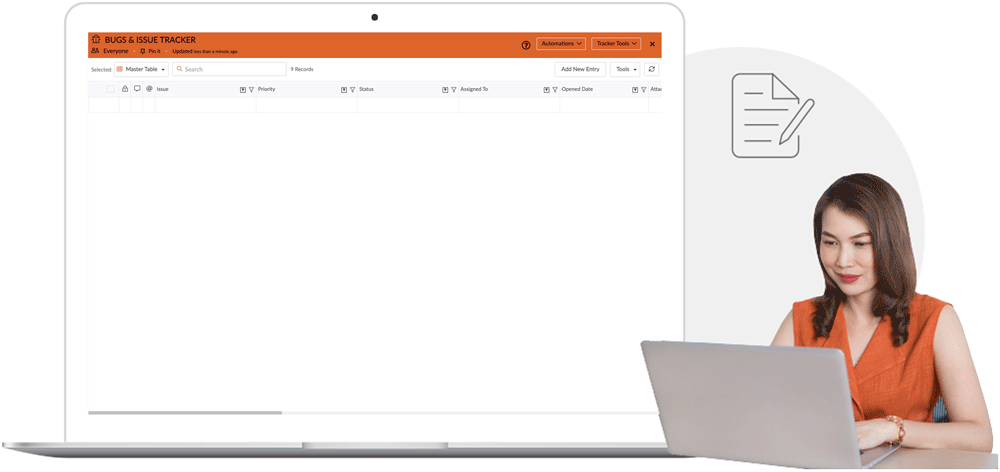 Customizable Fields
Quickly create forms from scratch with the online form designer. Set rules, design forms, and reorder fields with a simple drag and drop.
Quickly Create Forms With Templates
Quickly create forms by choosing from a number of templates with predefined fields. Users can customize field options or add additional fields, making the possibilities endless.
Collect Documents & File Attachments
Users can upload documents, photos, and other media with the form. This makes it easy to include a receipt image for an expense report, attach a resume for an employee referral form, and more.
Instant Notifications
Teams and businesses are notified and able to quickly react to requests, approvals, and review data submissions as they are gathered.
The ability to reduce the amount of clutter and emails has been big for us. People can fill out a form and then have that department reach back out to them with the person who needs to fulfill their request. It cuts down on a lot of 'Who do I call for this and who do I call for that?
- Kyle Loafman, VP of Purchasing, Ram Tool

Other Forms Features
Configure a form to include a custom message, such as a thank you note, upon completing and submitting the form.
When designing a form, fields can be set to 'required', or to have a valid acceptance range. This ensures that the inputted data is validated, and removes the potential for errors.
Form creators can choose to redirect users to another page after successfully submitting the form or reload the same form allowing for subsequent entries.
How Our Customers
Use Forms
Collect Information
Collect information from employees without using 3rd party tools
Deploy For Any Purpose
Create, customize and deploy forms for any purpose with ease
Attach Files
Make form submission useful and powerful with file attachments
Populate Data Into Trackers
Turn form submissions into useful and versatile reports with trackers