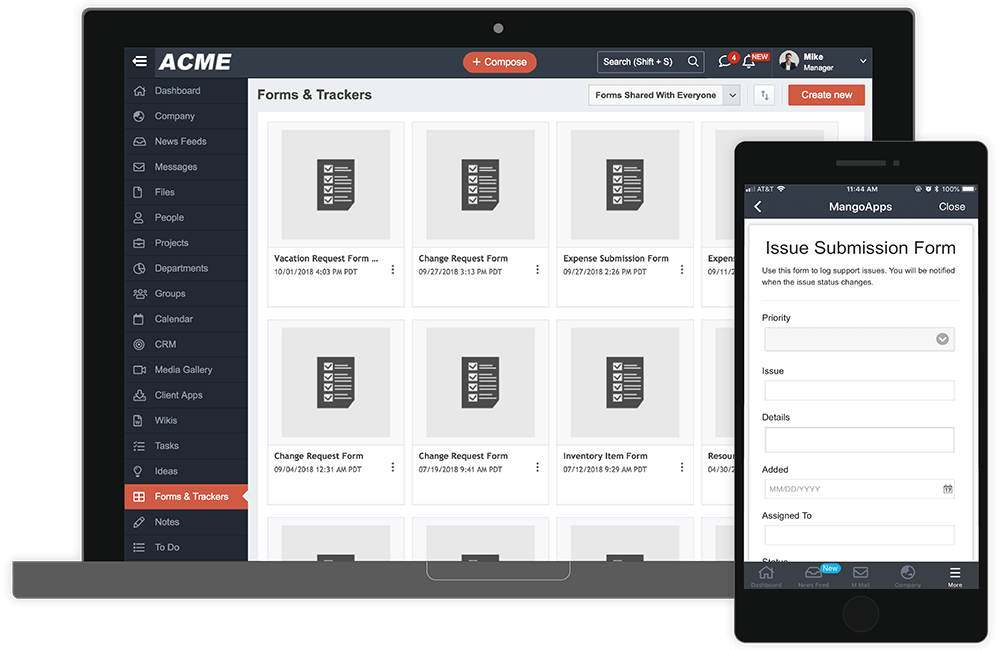 Safe and Secure Data Collection With Forms
Streamline the collection of business data, requests, and feedback with forms. Save time and improve accuracy by turning paper-based forms electronic and make them accessible in MangoApps rather than sending users to 3rd-party tools. Data is collected in a number of customizable fields and stored into a powerful and safe database, without ever leaving MangoApps.
Easy To Create With Customizable Fields
The online form designer makes it easy for anyone to create forms from scratch, using classic or modern layouts. Set rules, design forms and reorder fields with a simple drag and drop. Customizable field options include: text or rich text, numbers, drop-downs, checkboxes, radio option buttons, date, price, section breaks, file attachments, or a pre-populated look ahead list.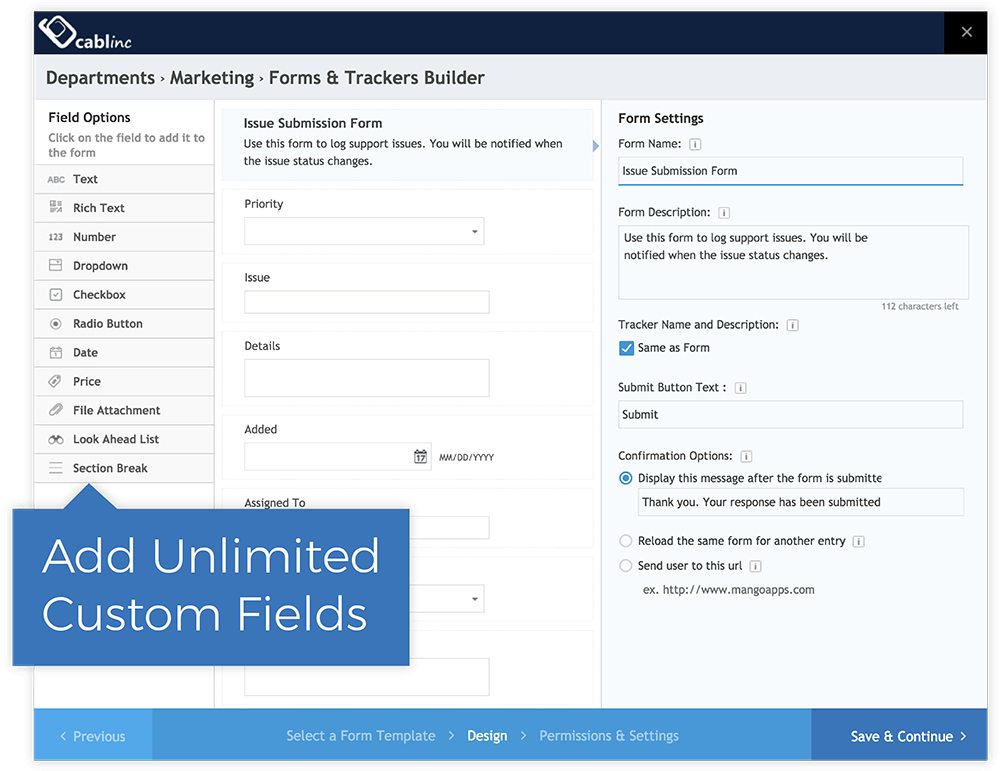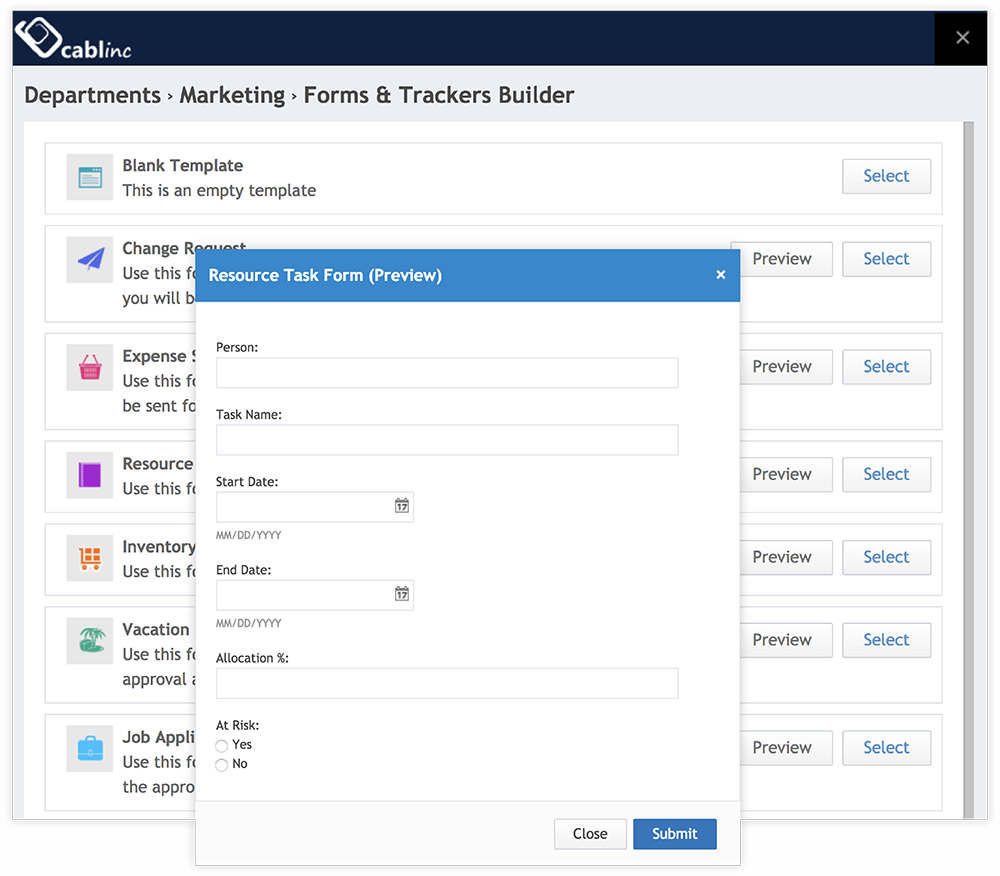 Quickly Create Forms With Templates
Create quick and easy forms by choosing from a number of included template forms with predefined fields. From entering sales leads or feature requests to vacation requests and expense submissions, MangoApps has it covered. If there isn't a template that perfectly fits the use case, users can customize field options or add additional submission fields, making the possibilities endless.
Collect Documents & File Attachments
With the file upload field, users can upload documents, photos, and other media in addition to data being collected with the form. This makes it easy to include a receipt image for an expense report, attach a resume for an employee referral form, or endless other possibilities.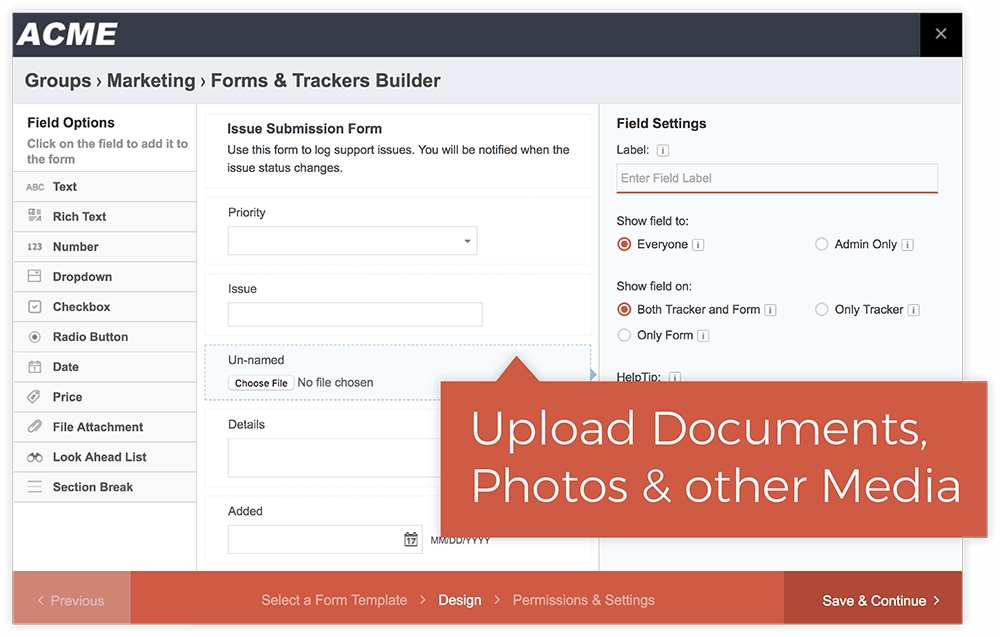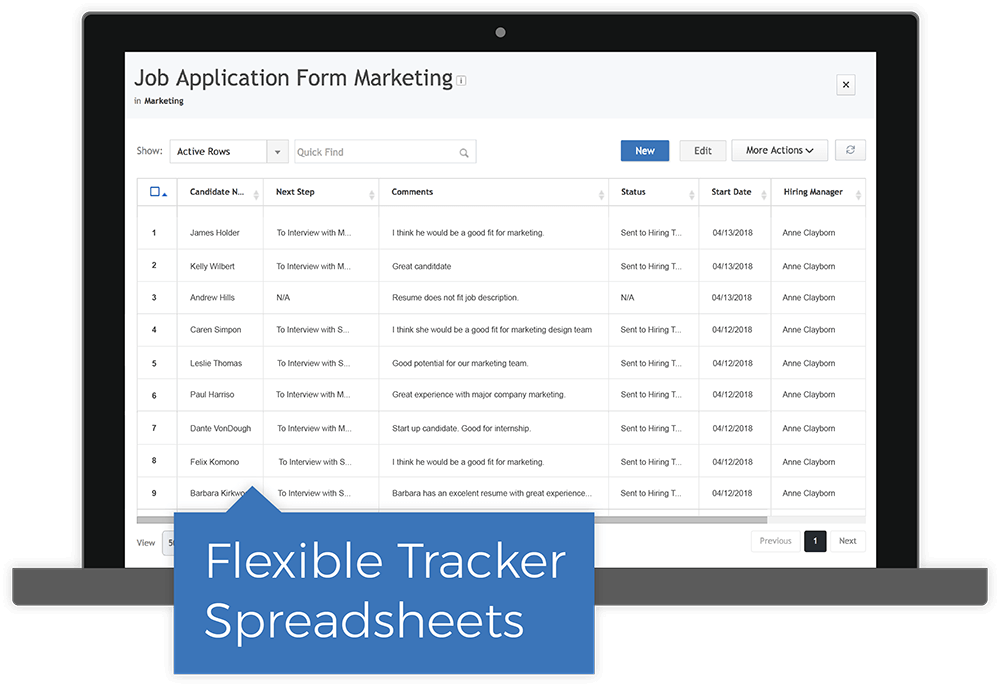 Automate Workflows With Trackers
All MangoApps form submissions are captured and collected by an associated tracker. Trackers are flexible data tables like spreadsheets, with data filled automatically into associated columns/rows as it is collected from a form. Trackers become searchable databases with tools allowing users to modify, import/export, share and embed data in a number of ways.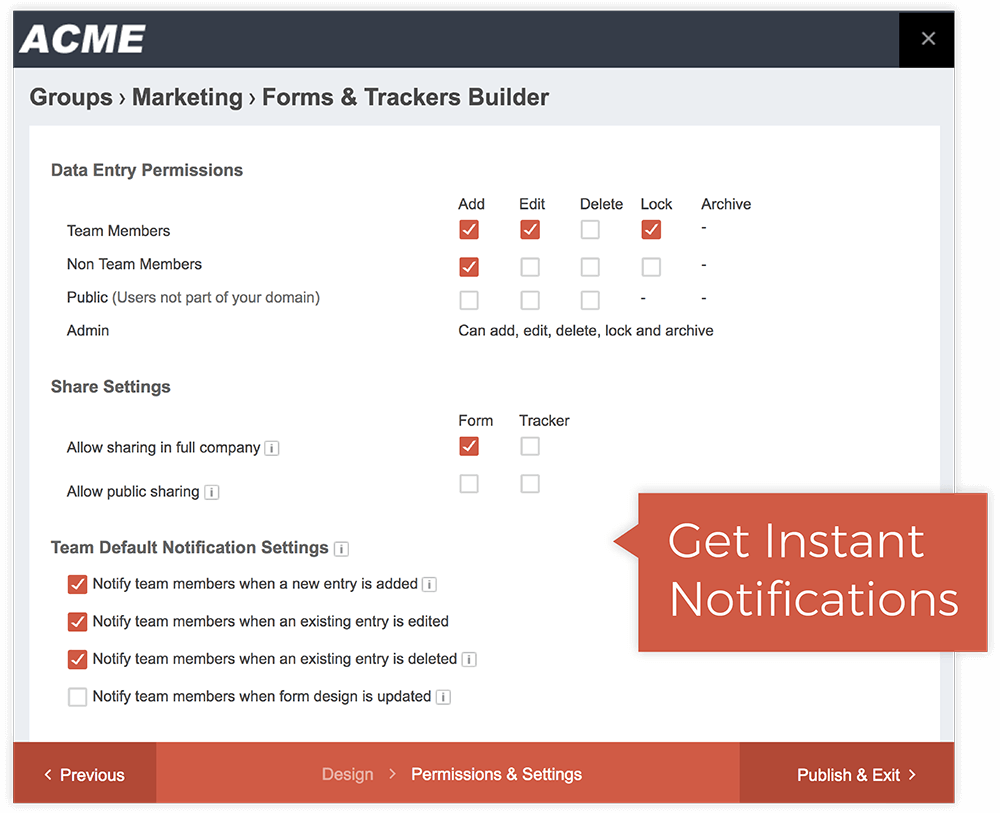 React Quickly With Instant Notifications
Teams and businesses depend on the ability to react quickly to requests, approvals, and review data submissions as they are gathered. Because forms automatically integrate with the powerful trackers for the department or group, data is immediately fed into the tracker, giving stakeholders actionable notifications when needed.
How Our Customers Use Forms
1

Collect information from employees without using 3rd party tools

2

Create, customize and deploy forms for any purpose with ease

3

Make form submission useful and powerful with file attachments

4

Turn form submissions into useful and versatile reports with trackers

5

Share forms with employees, or any other audience internally or externally
Bring your frontline and office teams together on one common platform
It has never been this easy to create the perfect employee experience for your deskless and deskbound workers. Contact us to discuss requirements, pricing, rollout and support. Get your free demo today!