Fresh and relevant content for
all your employees
This is the default first page your employees log into everyday to get up-to-date and relevant content. MangoApps dashboard brings to center-stage your organization's collective intelligence out of the email in-box.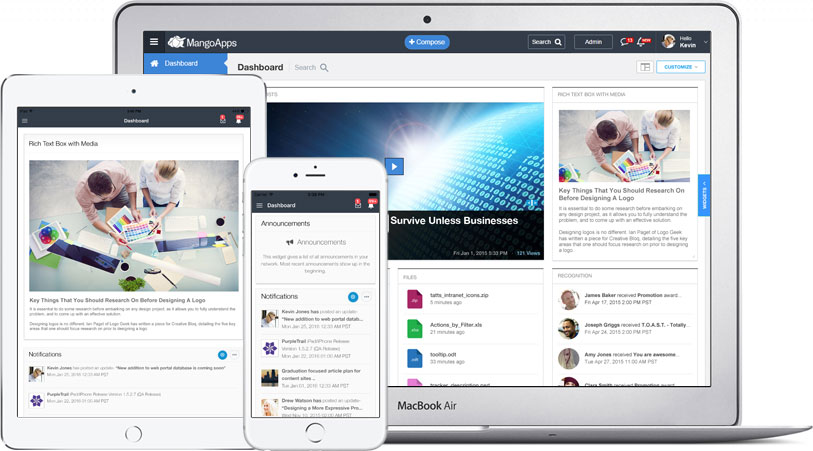 Read and respond to all types of content without leaving the dashboard
You can read content of multiple posts, notifications, wikis, files and more; all without leaving the dashboard using the in-built viewer with next/previous capability. You are more effective as you can also comment, reply or like the information allowing 2-way communication to happen directly from the dashboard.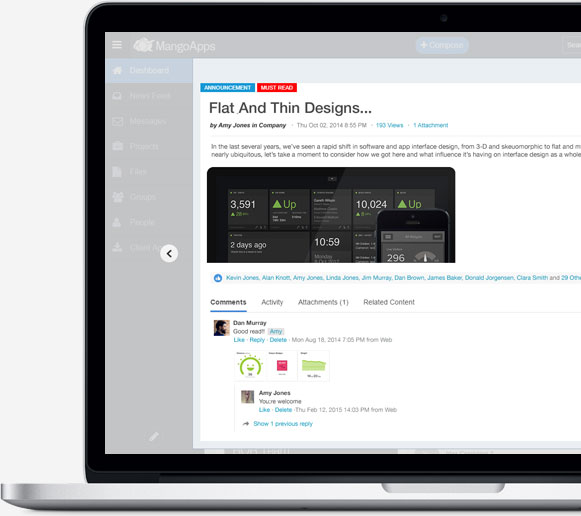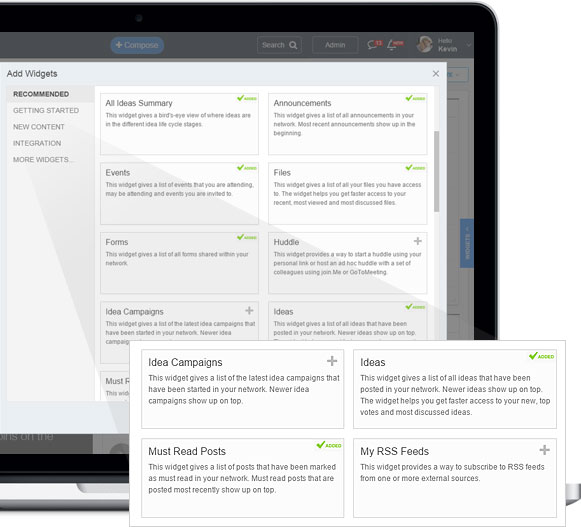 With the in-built widget gallery you don't need developer support to create your dashboard. Customize your dashboard using a selection of widgets, drag and drop to move content around, and resize elements in one click.
Adaptive layouts to design your perfect dashboard
Choose from a list of pre-defined layout options and the widgets automatically arrange themselves. Then rearrange via drag and drop and resize with one click. Your customized layout will be automatically remembered for all your subsequent visits.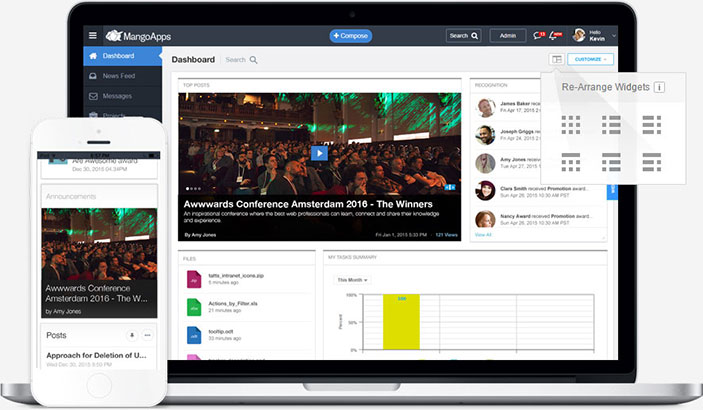 Company & all team announcements
aggregated on the employee dashboard
Never miss an announcement from company, department, projects and groups with this widget on your dashboard. Announcements from public projects and groups are also included to keep you in the loop of everything important happening in your company.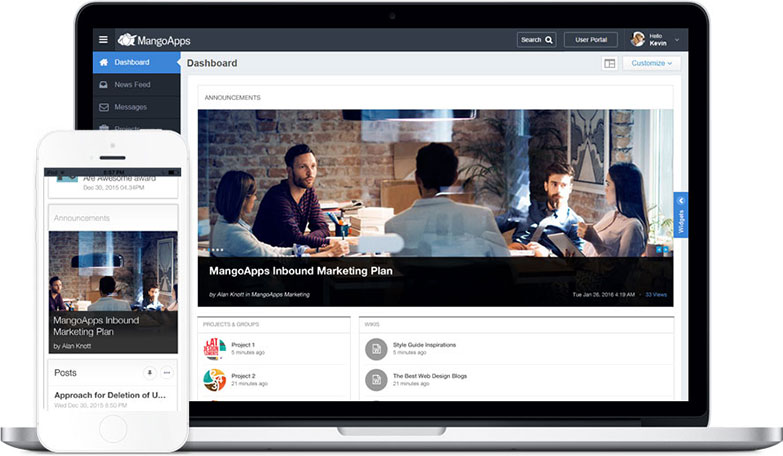 Employee calendar widget on dashboard
Get a consolidated view of multiple project and group events and milestone dates on your dashboard.