Collaboration is difficult using legacy software
Over the last two decades, needs of workers and workplace has evolved. The current set of communication and collaboration tools (e.g. email, File-shares, etc.) are outdated, restrict information distribution, create silos and are the exact opposite of what is needed to effectively work together in this decade.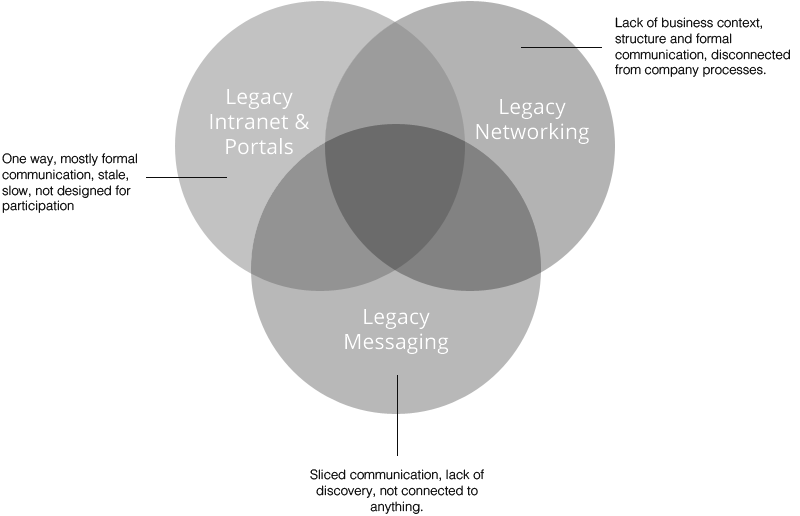 Our unified platform makes collaboration
easy and fast to build a modern digital workplace
From the very beginning, our goal with MangoApps was to bring as profound a change in how we collaborate as email did almost 25 years ago. We wanted MangoApps to be a place where employees could not only talk about work, but do work! Our goal was to make work life easy by providing a single tool employees could use through-out the day for all their communication and collaboration needs.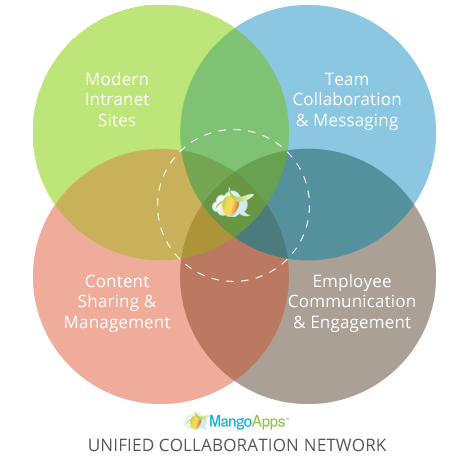 Our customers use MangoApps to:
Create a centralized source of truth for critical company information
Make employees feel more connected regardless of function, location, tenure, or other aspects
Help employees find each other and take advantage of one another's expertise regardless of their location
Empower new employees with the information they need to be successful from their first day
Standardize how employees communicate using instant messaging, group chat & private messaging
Share and Collaborate on projects using team workspaces
Stay connected with Smart-phones & Tablets
After years of hard work, investments and product iterations, MangoApps takes a giant step towards this goal. MangoApps combines traditional Intranet features (like structured publishing) with team collaboration and social networking making it the only product to provide a complete collaboration solution.
We've spent the past 8 years building and refining private, secure collaboration networks for companies. We are fortunate to have had a front row seat to this evolution of the workplace and have been helping companies around the world improve communication and collaboration across teams, departments and geographies. We love doing what we do, and excited to help businesses realize the benefits of their own social platform.