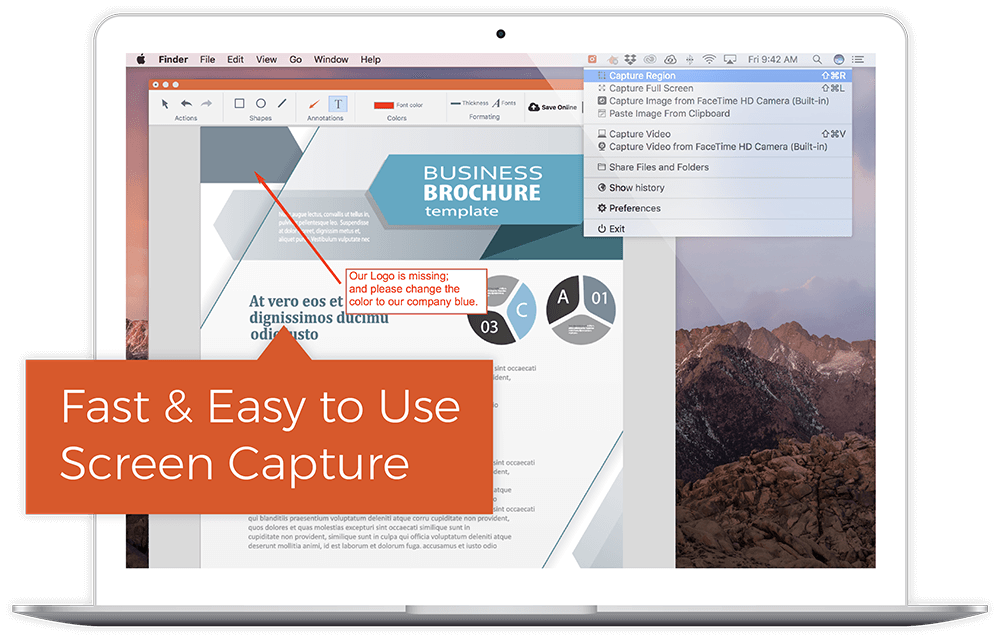 Capture Images, Annotate, and Share
TinyTake allows users to easily capture what appears on their computer screen and then markup or annotate screenshots with text boxes, steps numbering, arrows, watermarks, highlighters, sensitive area pixelation, or add picture captions. Visuals and detailed descriptions make supporting customers, identifying problems, and sharing ideas or feedback much easier.
Record and Annotate Videos In 4K
Users can record their computer screens, with support for high-end 4K systems. From simple mouse movements to adding commentary and audio, TinyTake videos record everything users see and do at any length, allowing for rich learning content, support videos, instant communication, and more.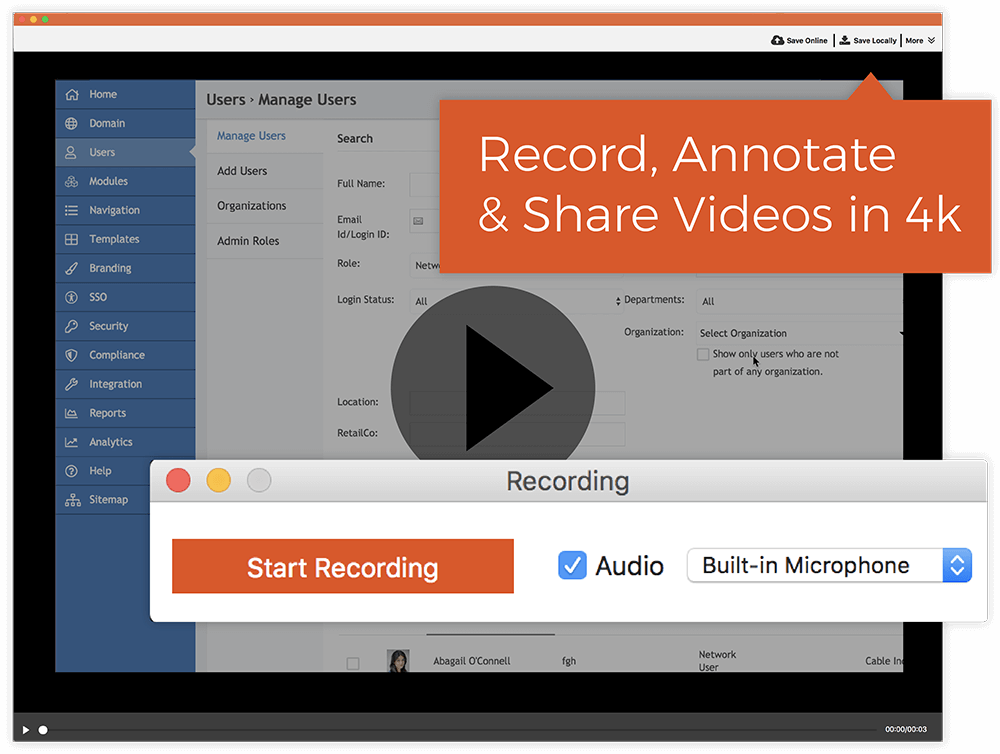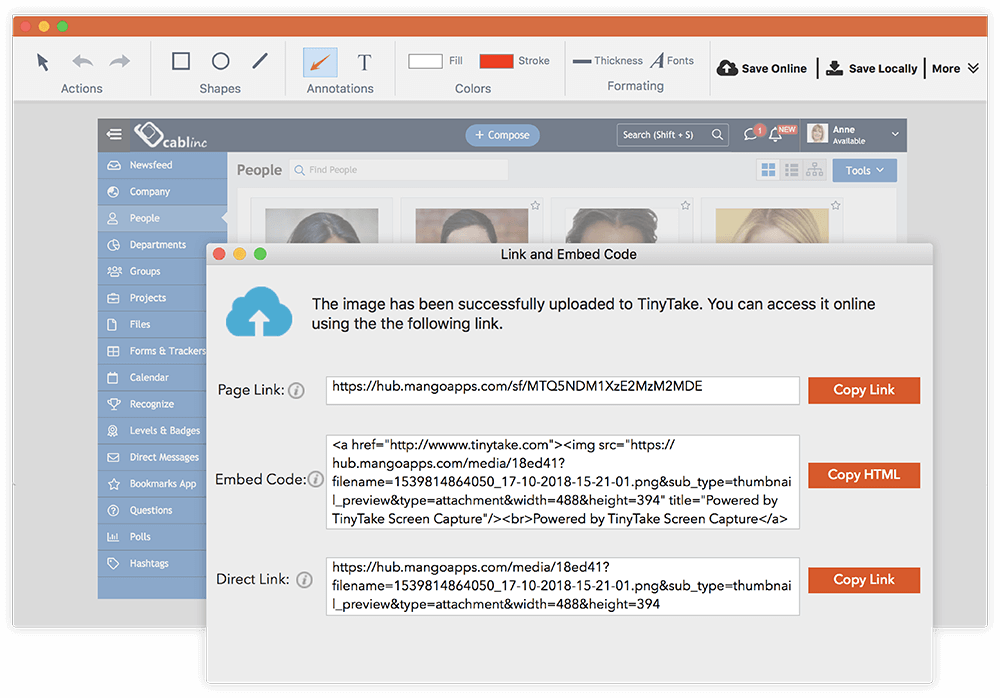 Save or Share Captured Files
Files captured or created with TinyTake are designed to be easily shared to effectively increase communication. Share files with customers or coworkers easily through email, via a weblink, through MangoApps, or saved locally on a drive. File links can be copied automatically to a clipboard, reducing the steps to sharing.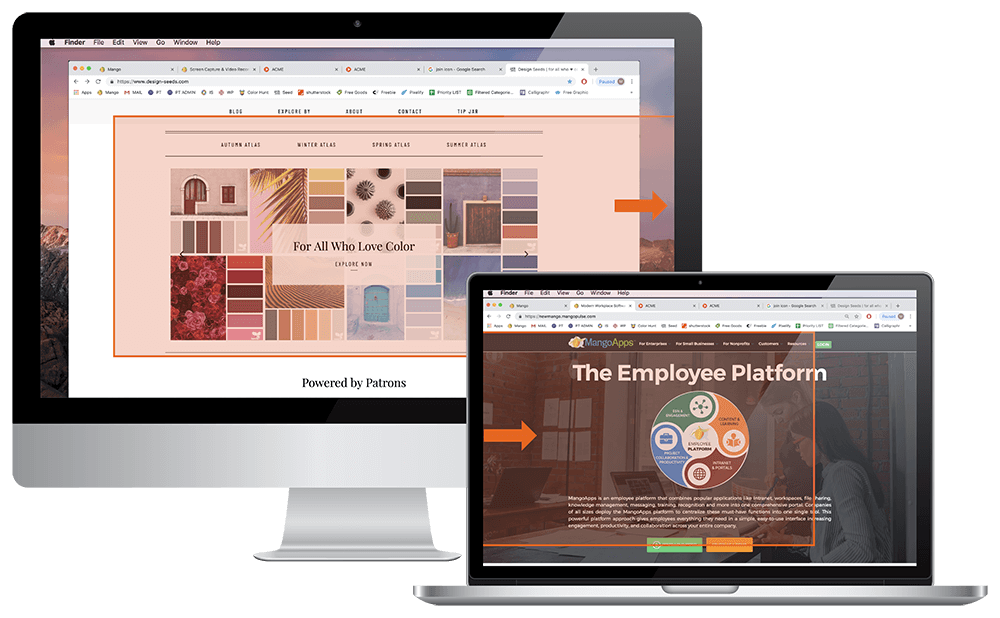 Templates and Multi-Monitor Support Make Capturing Easy
TinyTake comes equipped with templates for pre-selected capture regions. By choosing from our predefined template sizes or defining your own, create consistency across your company regardless of the use-case. Users can also screen capture in multi-monitor setups by simply dragging the capture area tool across multiple displays.
View Full Capture History
Images and videos saved and shared in TinyTake are automatically stored into a comprehensive media library and are easily accessible, allowing users to go back and view old files created or shared with them or re-share older content at any time from one centralized location. Keep track of files organized into pre-established categories and file types.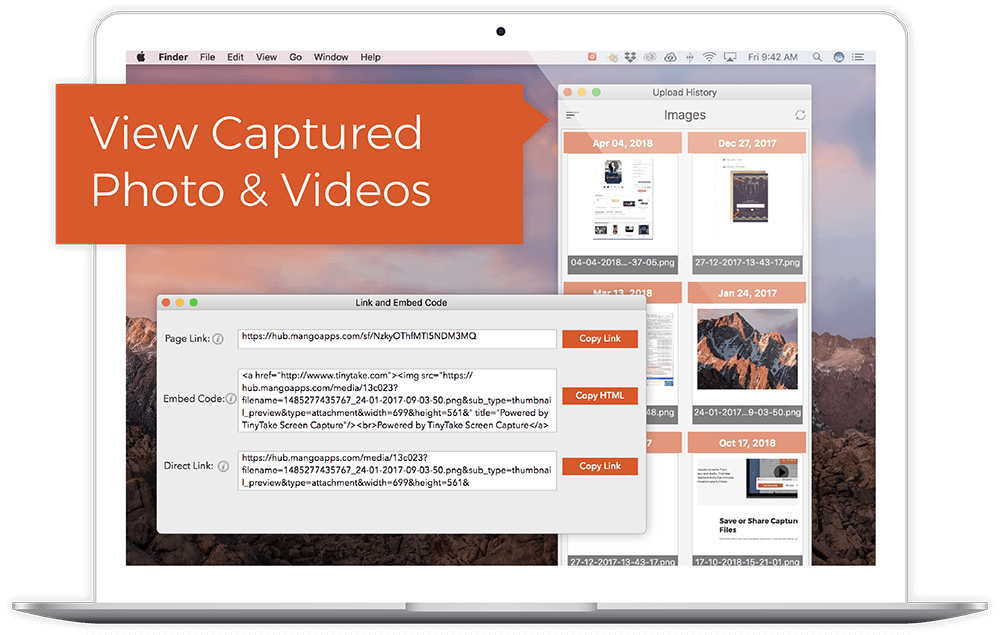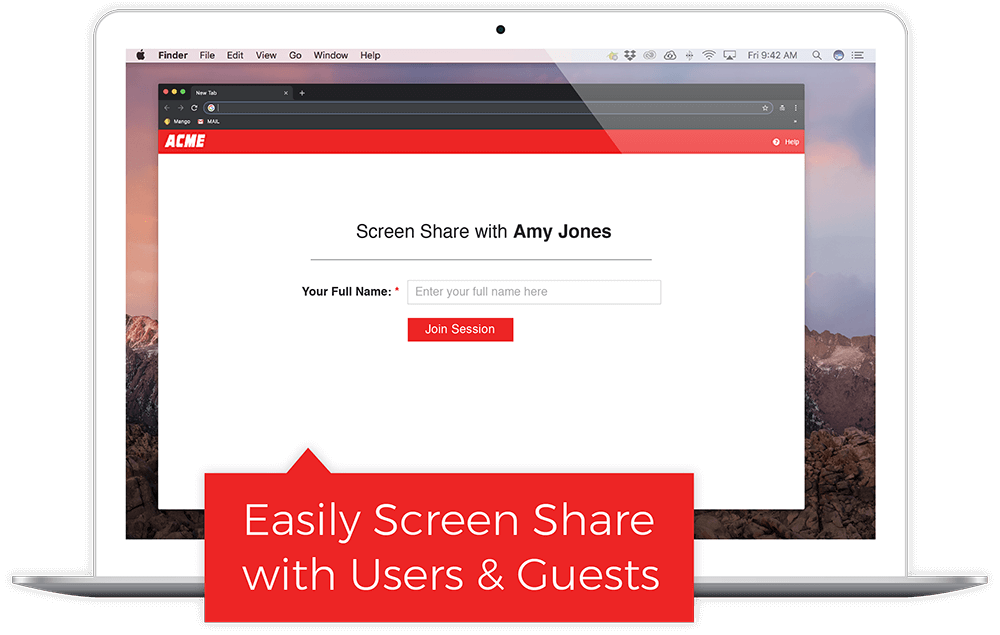 Screen Sharing For All Employees
Replace in-person meetings and conversations and save on costly user licenses for users that only need light or occasional access to screen sharing for internal/external use. Screen shares are launched with ease, allowing participants to access from any device, anywhere.
Live Support and Guidance To Customers
When providing assistance to clients in support cases, training, or even closing a sale, live screen sharing makes all the difference. Guide customers directly to a resolution, teach them how to access or use a feature, or provide a live presentation to close a sale.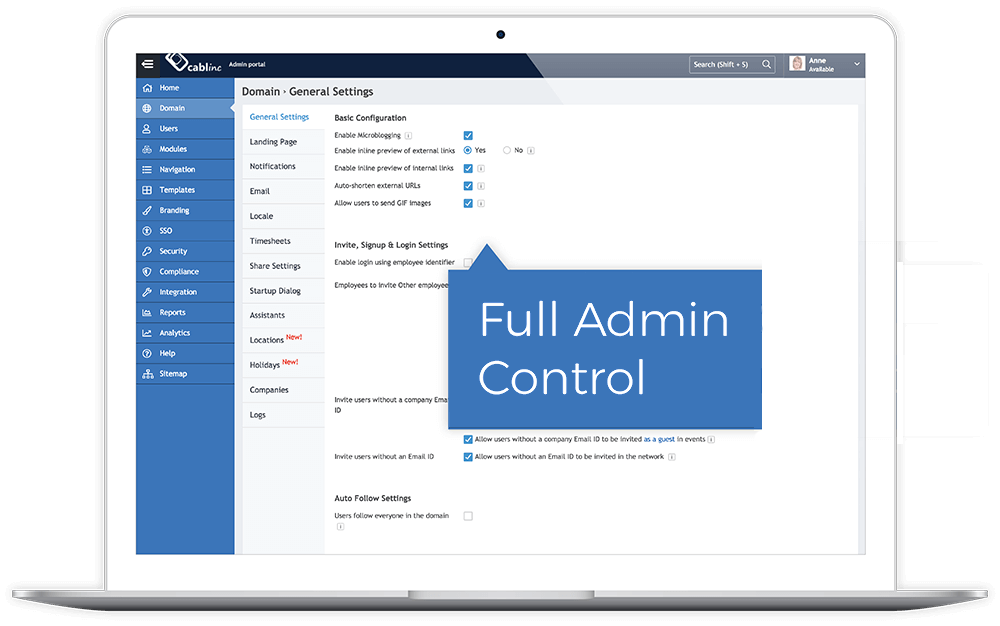 Full Administrator Control
MangoApps is built for any business, small to enterprise, giving all the necessary tools and power to the admins to set up and personalize the portal to the needs of the business and company culture. With TinyTake for teams, this is no exception, admins determine the level of personalization and permissions granted to their users.
Works Beautifully With Other Systems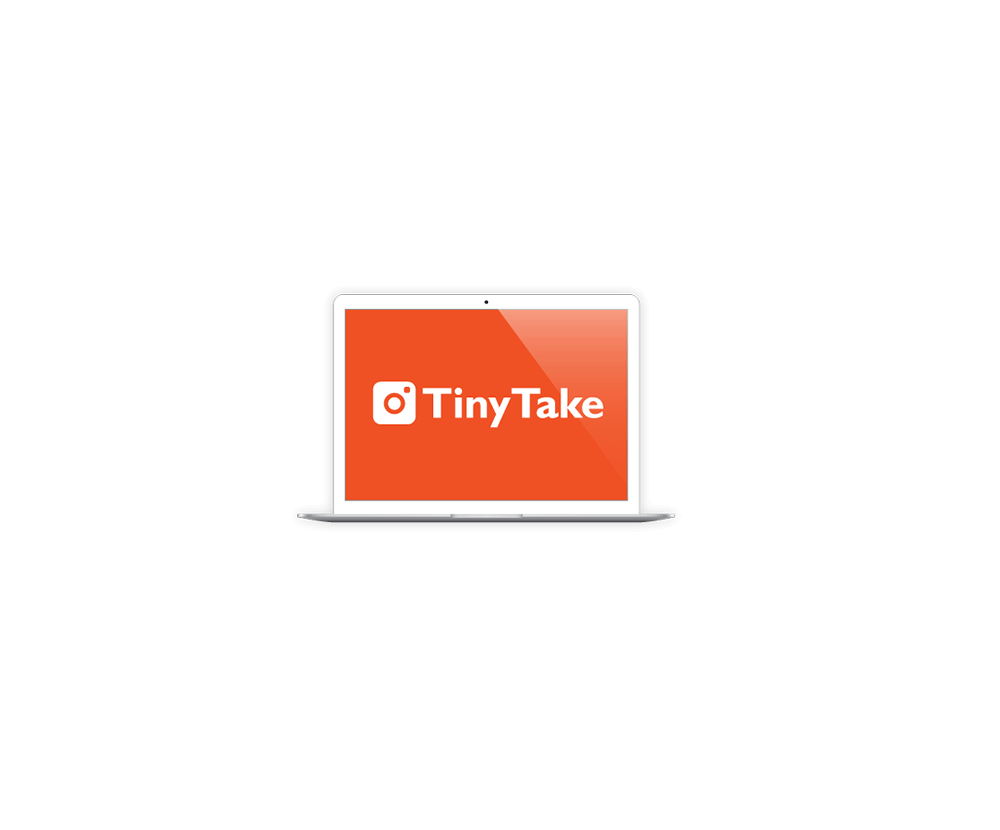 The power of capturing and creating on-screen content with TinyTake makes it a no-brainer when paired with other systems. Create the most effective input for any ticketing, learning, or content management system, and drive results with visually rich and annoyed captures. TinyTake makes it easy to support customers, build wealth in learning materials, and enrich any content.
See how MangoApps works. Get a personalized demo.
Schedule an introductory call so we can go over your requirements, demonstrate how MangoApps will meet those requirements, discuss pricing and help you decide if MangoApps is right for you