Most businesses suffer from the same basic set of problems
Poor Team Communication

Poor communication results in confusion, conflict and extra work
Missed Tasks & Deadlines

Spread out information and conversations result in missing important tasks and work items
Duplication of Effort

Tools from different vendors don't work together causing duplication of effort and information
Information is Hard to Find

Up-to-date documents and other important information are hard to find when you need them
Data is all Over the Place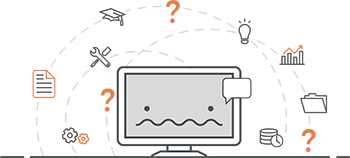 Numerous day to day tools result in information and data being scattered in too many places
High Cost of Tools

Licensing costs for various tools add up quickly and becomes a major expense
Poor Mobile Access

Accessing needed information and tools while on the go is challenging
Security & Policy Issues

Managing security, compliance and company policies across many tools are challenging
Lack of Training/Support

Training and supporting employees on many separate tools are time-consuming and difficult
These Workplace Problems Have a Huge Negative Impact on Your Business
Inefficiencies Cause Revenue Loss of 20 to 30%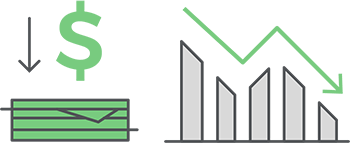 According to the research firm IDC,
as reported in Entrepreneur
, inefficiency costs companies anywhere from 20% to 30% of their revenue every year
Wasted time & Reduced Quality

Time spent waiting is time lost forever. Reduced work quality impacts everyone, including employees and customers.
Frustrated Employees & Low Company Morale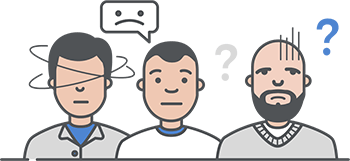 Workplace inefficiencies can be felt across the board. Employees feel frustrated, leading to low satisfaction, engagement, and performance.
FAQs
How does the 14-day free trial work?

Go ahead, kick the tires. You have full access to all the features of MangoApps for 14 days. We know you'll love it. That's why we don't ask for your credit card upfront. After 14 days you will need to provide a credit card to continue using MangoApps. If you do nothing, your MangoApps account will be automatically suspended.

Can I cancel anytime?

Yes. You can cancel anytime. If you cancel, you'll only be charged for the current billing period. You won't be charged again after that.

How long have you been in business? Where are you located?

We started MangoApps in 2008 and have been focused on building workplace software from day one. Our company headquarters are in Issaquah, WA with international offices in Pune & Mumbai.

Click here

to learn more.

Who are your customers?

From start-ups to enterprises, we are fortunate to have paying customers in wide-range of industries and geographies.

Click here

to see some of our customer case studies.
Is there any limit on number of projects or groups?

No, there are no limits. You can create as many projects and groups as you need.

Who can see our company information?

Your company's privacy and security is our #1 Priority. We've taken measures to make sure no one outside of your company can access information you share in your domain. Checkout our

privacy policy

here.

Where is my data hosted?

We use Amazon AWS for all of our computing needs. During sign-up, based on your location and regulatory needs, you can pick from 5 different data center located around the world.

Do you offer self-hosted version of MangoApps?

Yes. We offer self-hosted version as part of our enterprise plan.

Have more questions?