Discussion Groups
Communication hub for employees on your Intranet
Create & categorize groups based on office locations, employee interests, AD/LDAP and more
Groups make it simple for employees to communicate on your Intranet. With different group categories, each containing a multitude of social features, MangoApps intranet software gives you more ways of tapping into your employees' knowledge, expertise and ideas.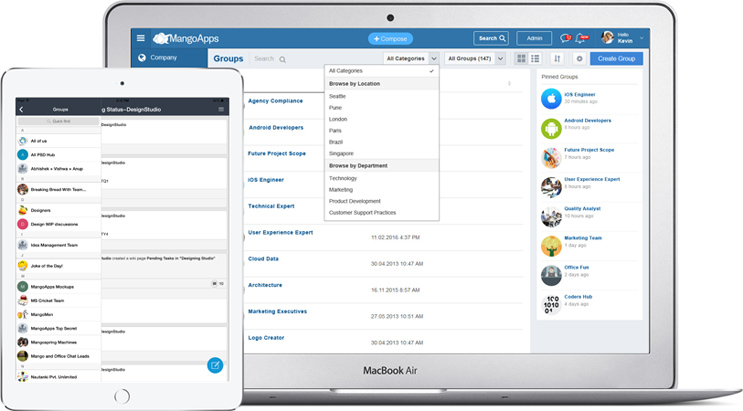 Enhance your experience viewing groups
Add information you need to see to your groups list by using custom fields, pinned groups and sorting based on recent activity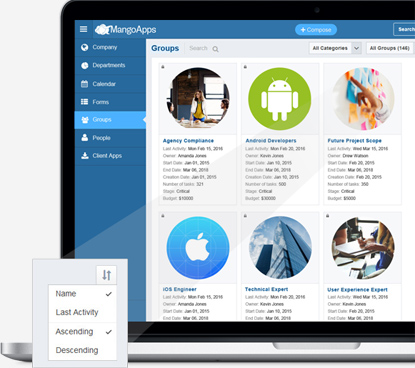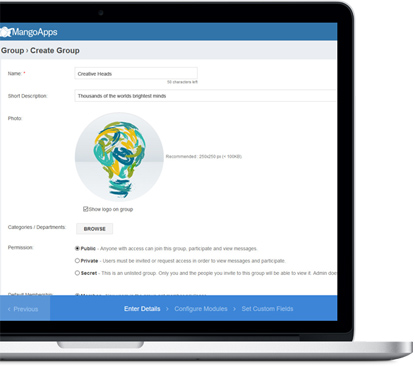 Anyone can create a new group with a easy to use wizard
Using the simple group creation wizard to create a new group with the modules you need and invite co-workers to it.
Bring together people, resources and information needed to communicate
Got a question to ask, a decision to make or an idea to brainstorm? Groups let you hash things out fast without the hassle of meetings, disjointed email strings and conference calls.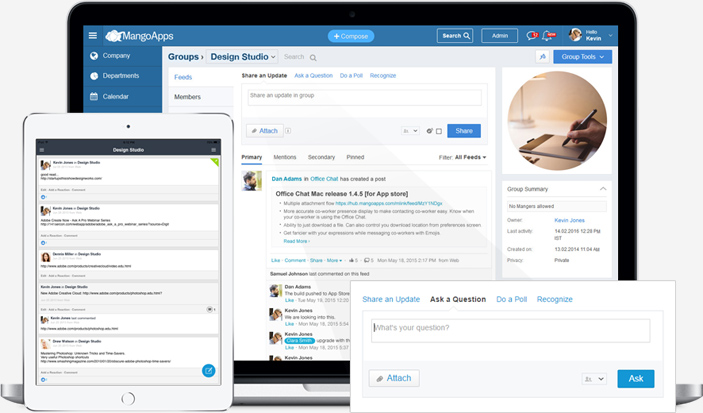 Folders to keep your group files organized
MangoApps makes it simple to securely share files and folders inside your group. Simply drag and drop files in your group folder, set default permissions ranging from internal group members only, non-group members access on a specific folder or opening it for everyone in the company.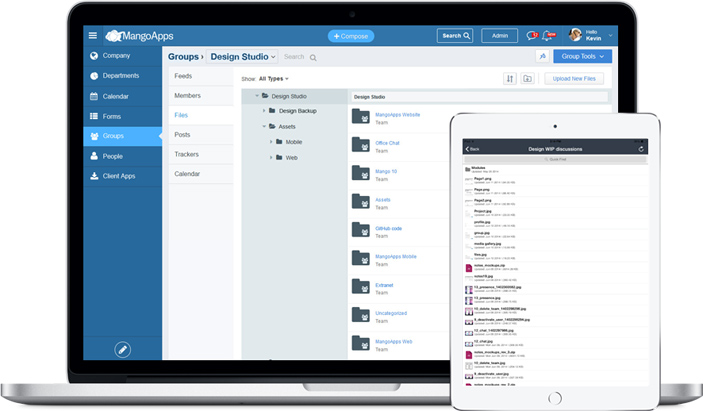 Posts to share group news, announcements, learnings and best practices
Group blog posts are a great way to share group specific news and reports with your team. Use the post WYSIWYG editor to write, format and edit in the browser. It's just like using Word, but easier. Embed images and videos with ease. And if you're nerdy, you can add your own HTML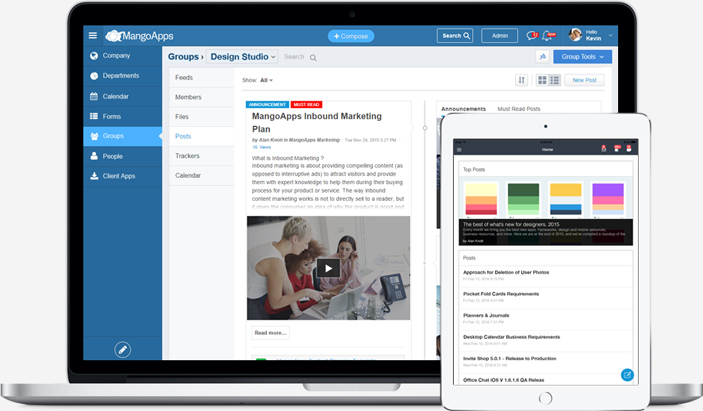 Group calendar to plan and communicate on events
Share group events, trainings and meetings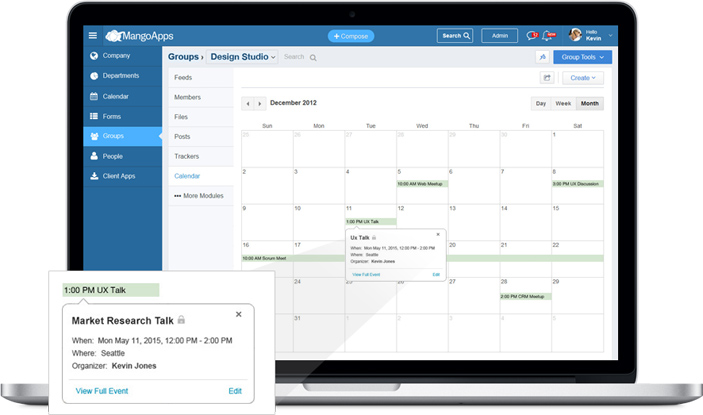 Trackers to coordinate and track list of requests, submissions
No more version control, no more lost emails. Get consistent status and manage all group requests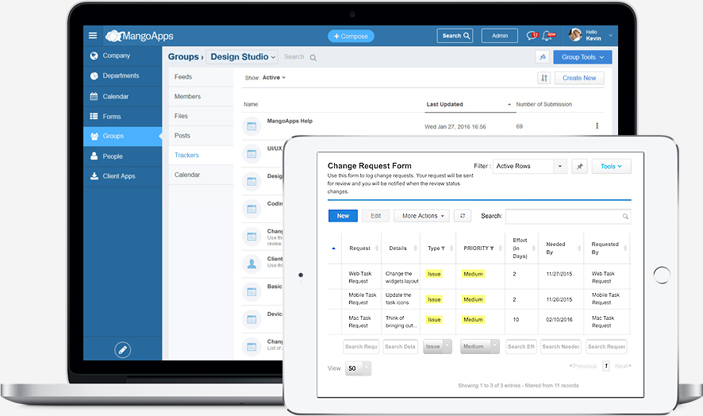 Administrators can export group data, transfer owner rights and archive un-used groups
As an domain admin you have full control over all public and private groups on your company Intranet