Business Integrations
Infuse teams with data from any system, anywhere.
Enable integrations and build a workplace of actions
From single sign-on, file services, communication, online meetings, developer tools, customer support, to marketing & lead generation and more, business integrations in MangoApps connect them all.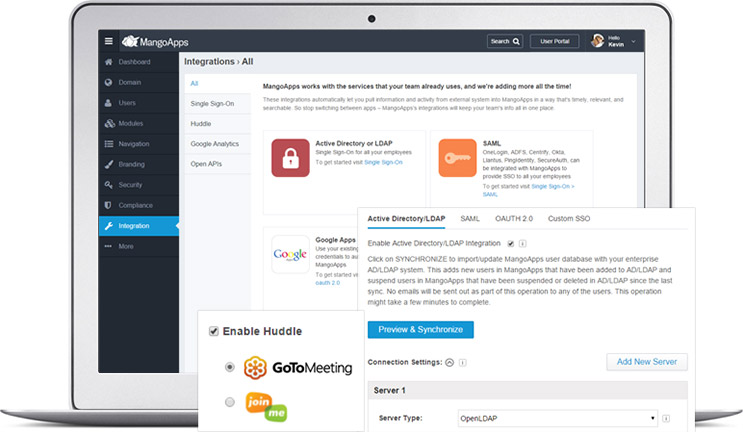 Team admins setup the specific integration details
MangoApps brings business integration to each team giving team admins the flexibility to set them as per their team specific requirements.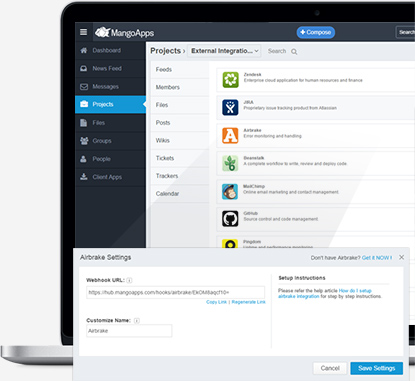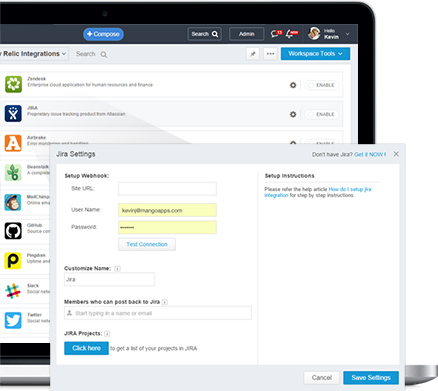 Many of the business systems are integrated both ways
Zendesk, Jira and others allow both way communication between the business system and MangoApps
Integration feeds are available on any device
Teams has access to information from the integrated business systems on web, mobile or native clients. This enables teams to move processes forward and take actions fast from anywhere, anytime.