Blog Posts
Best way to share company news & informational updates
Share company news, expertise
and successful practices
Blog posts give executives and employees a platform to share news, inspire and inform – communicating with the whole company or specific teams. Add video, graphics and images to make your post get better employee engagement.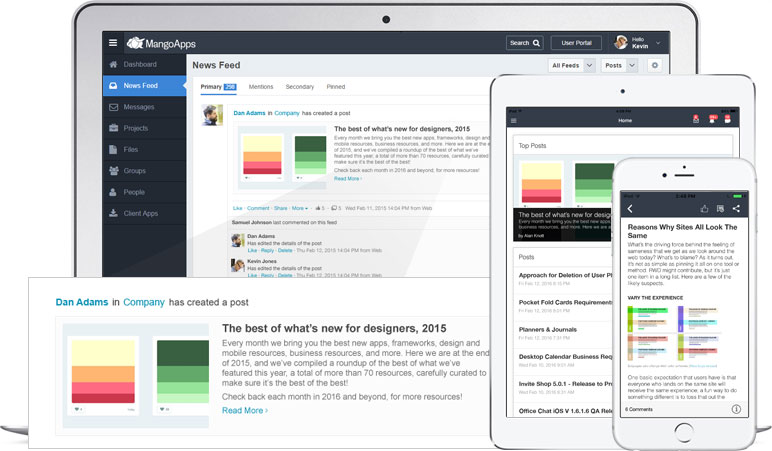 Include rich content, save as draft until ready to publish
MangoApps intuitive rich content editor makes it easy for users of all levels to contribute to the blog post, quickly and securely. With save as draft capabilities post your blog when you are really ready.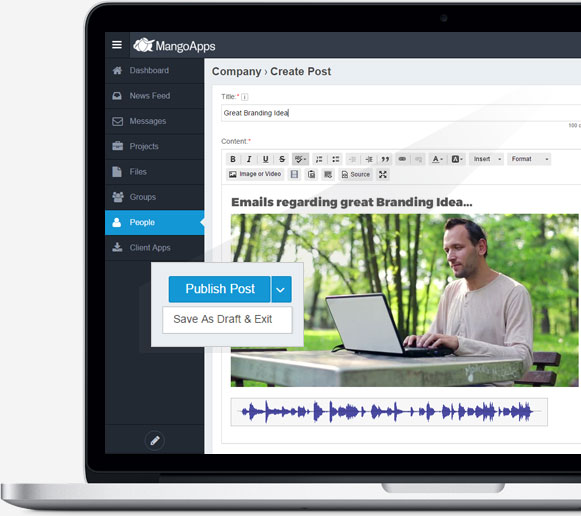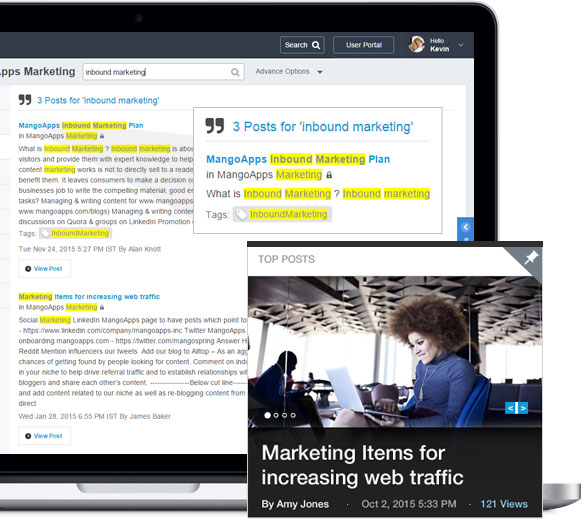 Pin and Tag for quick access in future
As you grow to 100s of posts, pinning the posts that you refer to the most is a great time saver.
Team Announcements & News
Posts are a great way to share team specific news and announcements. Use must read posts to capture important notes which everyone in the team can benefit from.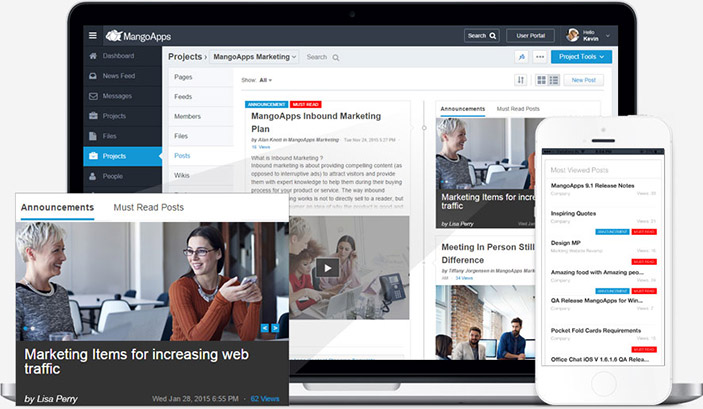 Break workers out of silos
Extend the reach of your internal knowledge sharing and encourage breakthrough thinking and innovation through bottom-up communication via your Intranet, with employee blog posts. Providing an effective way of information sharing, employee blog posts also ensures that knowledge remains within the organization should some employee leave.