Notifications from co-workers you are following and from teams you are a member of
Stay on top of activity on MangoApps that is important for you with notifications. The desktop & mac clients are companion to the MangoApps web experience that keeps you in the loop, even when you don't have MangoApps open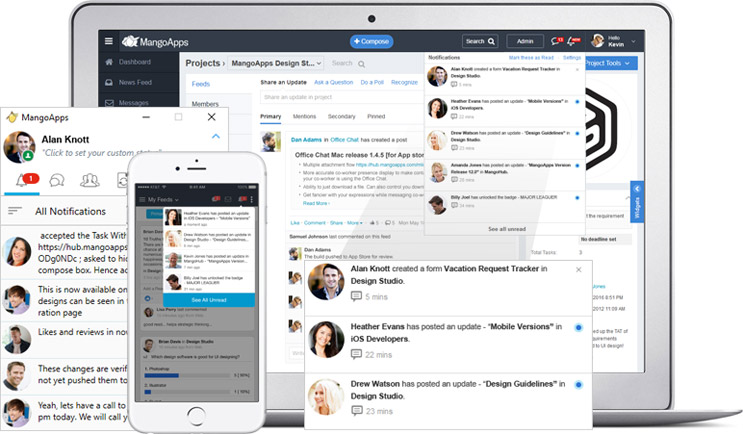 One-to-one and group messaging
Fastest way to connect with co-workers and chat with them, no matter where you are, across any device using MangoApps team collaboration software. Quickly and securely connect with co-workers and get the answers you need to get work done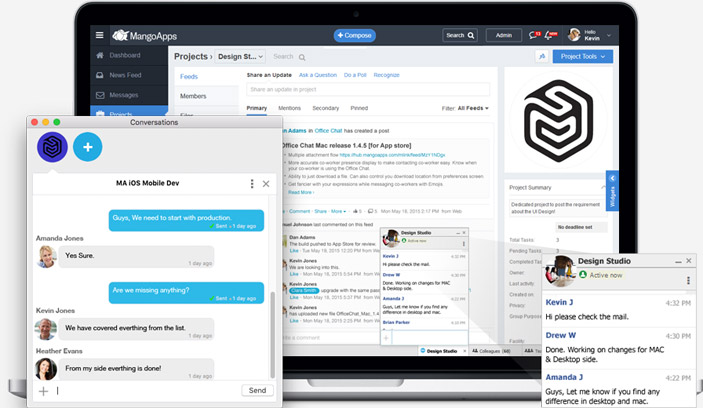 Real time online, away and
offline presence
See who's online using MangoApps presence. You can see who's free to chat, who's busy, and you can even tell if they are online from mobile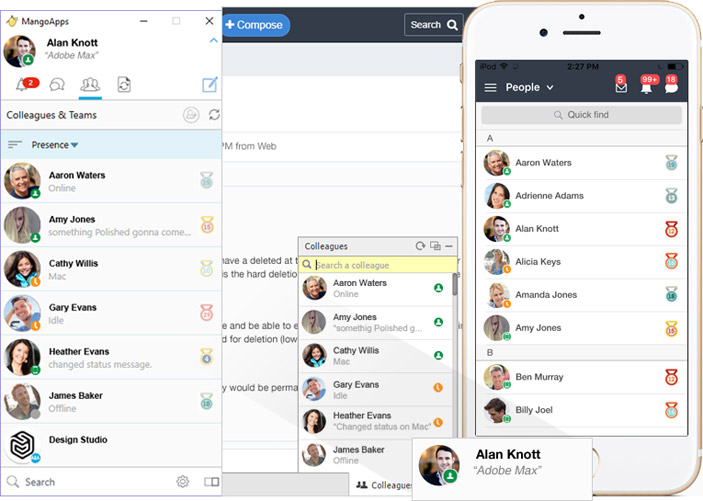 Real time sharing of large files (2 GB per file)
Want to share a two-hour HD video with a colleague? Feel free. Just drag and drop a file to any IM screen on Web or Desktop. Sharing large files is that easy in MangoApps.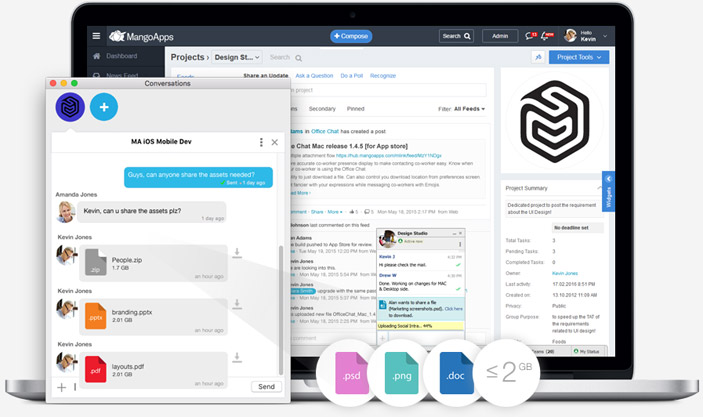 "Hyper real time" messaging
from desktop and mobile apps
See messages as they are being typed or if you want to send a note or message without hitting the send button? In Hyper Real-Time Mode, your messages can be viewed character by character. If you're sharing confidential information, type the message without sending it to keep it off-the-record.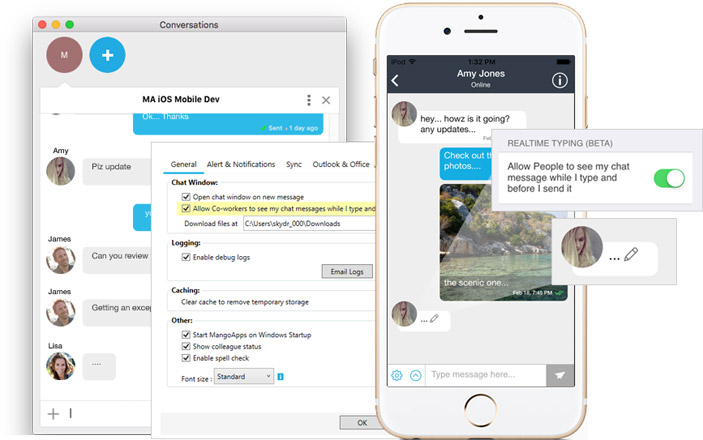 End to end delivery
confirmation of IM
Every IM you send to a coworker in MangoApps have indicators that acknowledge the delivery of a message. A single tick means the message was successfully delivered to the MangoApps server. Double tick indicates the message was delivered to the recipient.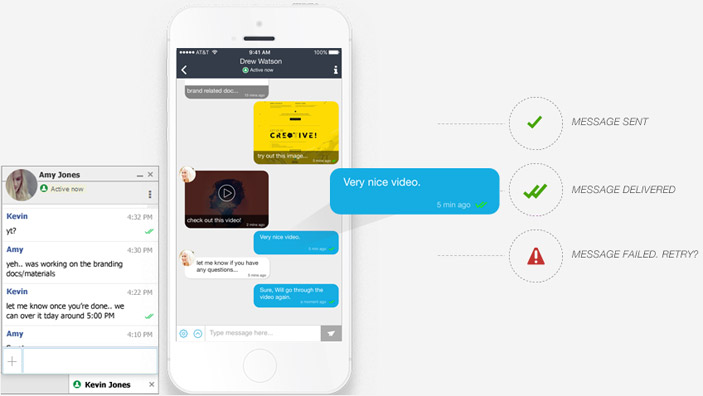 Mobile push notifications for
iOS and Android devices
MangoApps collaboration app on iPhone, iPad and Android devices will even send you push notifications letting you know about important activity right when it happens.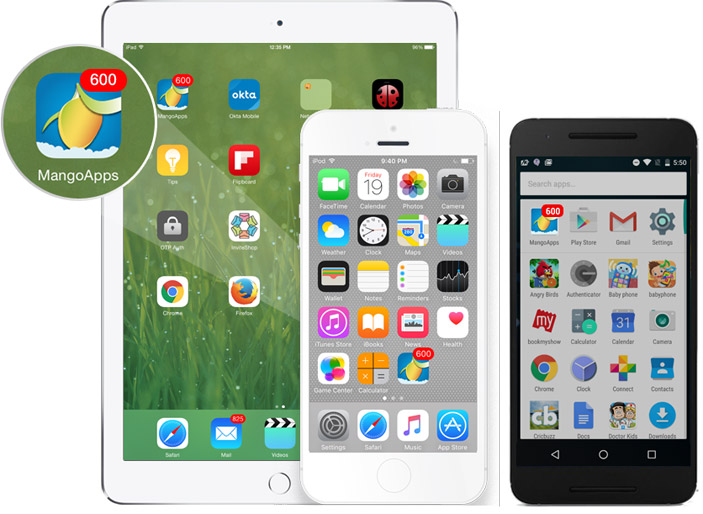 Unread chats while offline
Were you offline during a recent group chat session? No worries. All chats that were sent while you were offline are available as unread chats for quick access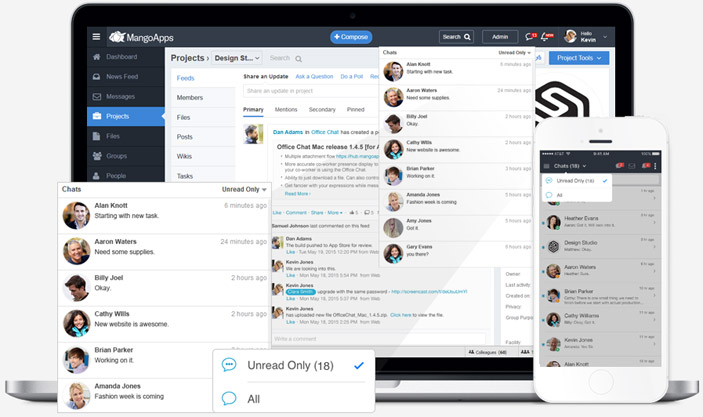 Fully searchable and
archived IM
All chat history with colleagues and teams is archived. A quick search will give you access to all old chats and files