$5/user/mo starting price
- All-inclusive
- No hidden costs
- Super easy to use
- Ready for the largest Enterprise

All plans require 100+ user license
Volume and non-profit discount available
License includes:
Key features:
Connect & communicate with colleagues in real-time
Manage tasks and personal to-dos
Manage your team's and organization's projects
Centrally store and manage documents
Create, manage and search knowledge
Forms, trackers and workflows
SSO, Security and Integrations:
SAML & oAuth based SSO with all providers
Deep active directory integration
75+ out of the box enterprise integrations
Enterprise-grade security options
Automatic data compliance & retention
Setup, Support & Training:
Full web portal branding service
Unlimited admin training
Dedicated onboarding specialist & success manager
SLA & dedicated support workspace for fast support
Optional add-ons:
Branded iOS and Android mobile apps
Provice cloud and on-premise deployment options
Choice of any AWS, Azure or Google data center
HIPAA security package with BAA signing
General FAQs
Where is my data hosted?

We use Amazon AWS for all of our computing needs. Based on your location and regulatory needs, shared cloud customers can pick one of the five AWS data centers during sign-up. For private cloud customers, we can host your data at the AWS data center of your choice.

How often do you make new releases? What if we need a new feature?

We do around 6 releases a year.

Click here

to see our release track record. If you need something custom added, we are happy to discuss it with you in more detail.

Who are your customers?

MangoApps is designed for mid-to-large enterprises. We are fortunate to have customers in a wide range of industries and geographies.

Click here

to see some of our customer case studies.

What's the size of your largest customer?

We serve customers from 50 user start-up to large enterprises. Our largest enterprise customer is 50,000+ users.

We have over 100,000 users around the world. Can your system scale?

Absolutely! MangoApps is designed to support the largest enterprise on the planet and can easily scale both horizontally and vertically.

What services do you offer to ensure a successful rollout?

We approach all sales as a partnership. As you begin planning your MangoApps roll-out, your dedicated customer success manager will help you with branding, setup, onboarding, training, support and ongoing care.

Learn more »

Do you offer volume or non-profit discounts?

Yes, we offer both volume and non-profit discounts. Please note that all our enterprise products require 100+ user license and are billed annually. Contact us for more information.
How much storage is included?

There is 15GB of storage per user, and the total amount of storage is aggregated. If you require additional storage, we are happy to add more for a small fee.

Do you charge anything for guest users?

You get 5 guest users for every network user for free (e.g. if you have 100 network users, you can add up to 500 total guest users for free). In addition, the maximum number of guest users in a team is limited to total number of network users in the domain . If you need more guest users, please contact us.

Who can see our company information?

Your company's privacy and security is our top priority. We've taken measures to make sure no one outside of your company can access the information you share in your domain. Checkout our

privacy policy

here.

Do you offer a self-hosted version of MangoApps?

Yes, we do. Schedule a call with us so we can provide you with the details.

How long have you been in business? Where are you located?

We started MangoApps in 2008 and have been focused on building workplace software from day one. Our company headquarters are in Issaquah, WA with international offices in Pune and Mumbai.

Click here

to learn more.

Why should we pick MangoApps?

We have been building employee software for 10+ years and are the only company focused on providing complete employee experience. We are obsessed with making sure you get outsized value out of our applications. Our customers regularly cite the strength of our apps, continual product innovation, commitment to customer success, and super-fast support as some of the reasons they love working with us.

Have more questions?
The MangoApps difference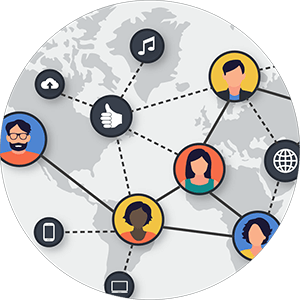 Single hub to connect all your employees and systems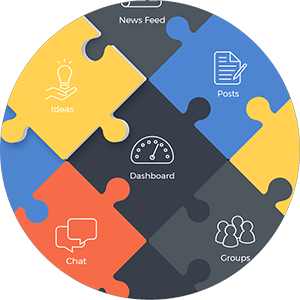 A scalable platform you'll never outgrow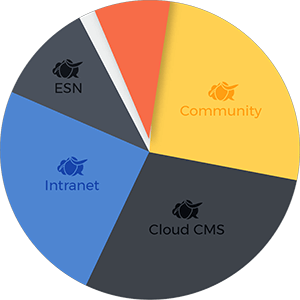 Pay for what you need, add more as you go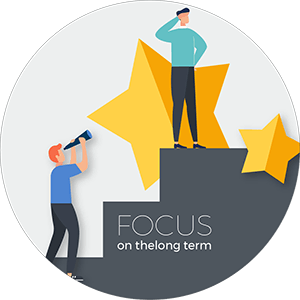 High company-wide adoption, simple to use & maintain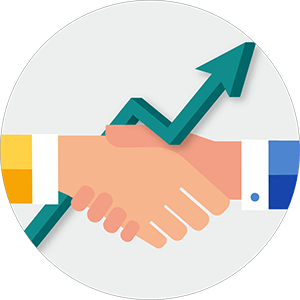 10+ years of experience and customer-centric innovation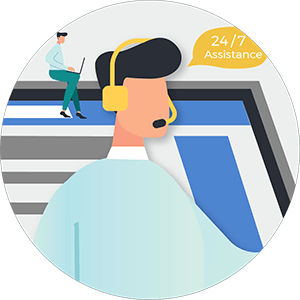 Around the clock support to ensure your success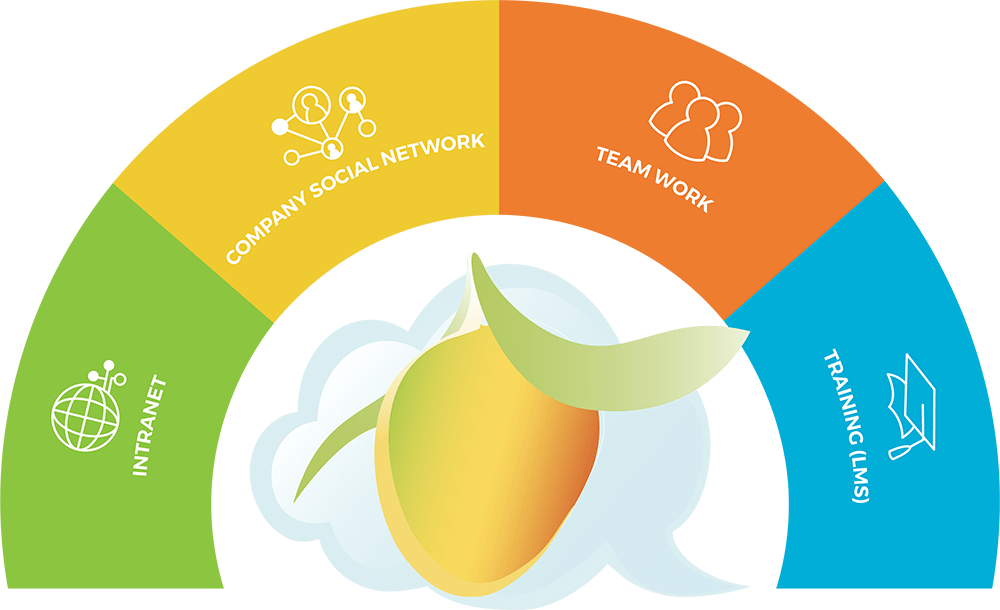 The modular nature of MangoApps allows you to start with precisely what you need now and add more over time, making your holistic employee experience journey simple, practical, and cost-efficient.
Seamlessly Add Other Employee Apps to Create a Complete Digital Workplace
Over the last 12+ years, we have carefully crafted a deep and wide employee platform - a single system that brings intranet, messaging, engagement, learning, and other employee tools together into one branded company app. We believe that by focusing on employee's experience holistically, companies can create an engaged workplace that produces superior, long-lasting outcomes. Contact us, and we will be happy to discuss your immediate needs and long-term goals.