Most Comprehensive Employee Platform for Mid-to-Large Enterprises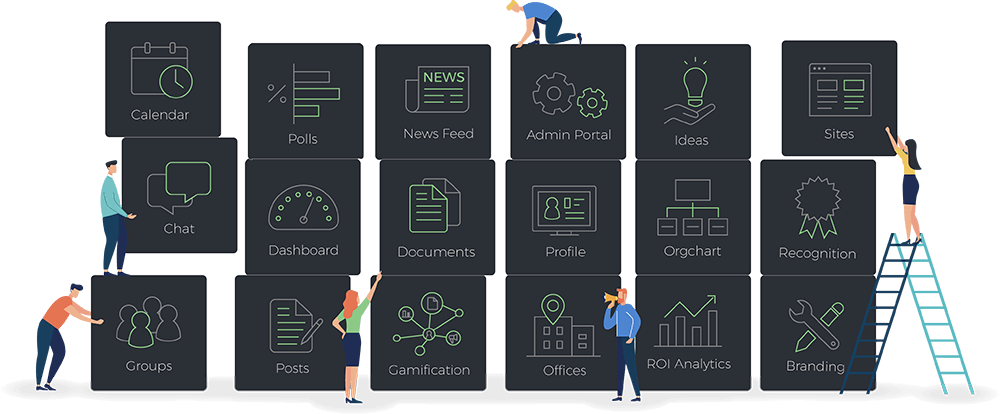 Over the last 10+ years, we have carefully added features that satisfy the needs of even the most diverse enterprise. Mango360 includes almost all of these features.
FEATURES

Employee Directory
Employee Profiles
Widgetized Dashboard
1-to-1 and Group Chat
News Feed
Private Messages
Team Messages
Partner Collaboration
Company Updates
Calendar
Groups
Location Groups
Employee Posts
Quick Polls
Employee Recognition
Greetings
Company Branding
Easy Administration
Projects Team Spaces
File Management
Task Management
Trackers
Wikis
Media Gallery
Visual Org Chart
Company Pages
Online Forms
Enterprise Features
More...
FEATURES
Explore solutions by Industry