MangoApps As The Trigger For Zaps
With MangoApps as the action for Zapier apps, Zapier will create posts, events, tasks, and more from other sources, so you never have to. In just a few minutes (and no coding skills required!) you can set up Zaps (automations) that turn MangoApps into your team's central command.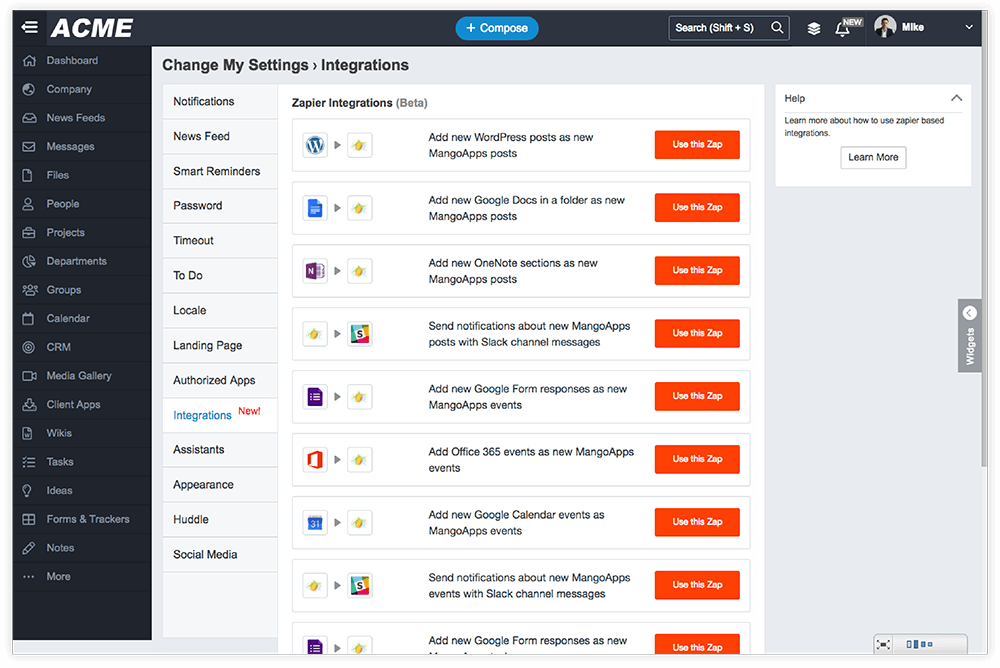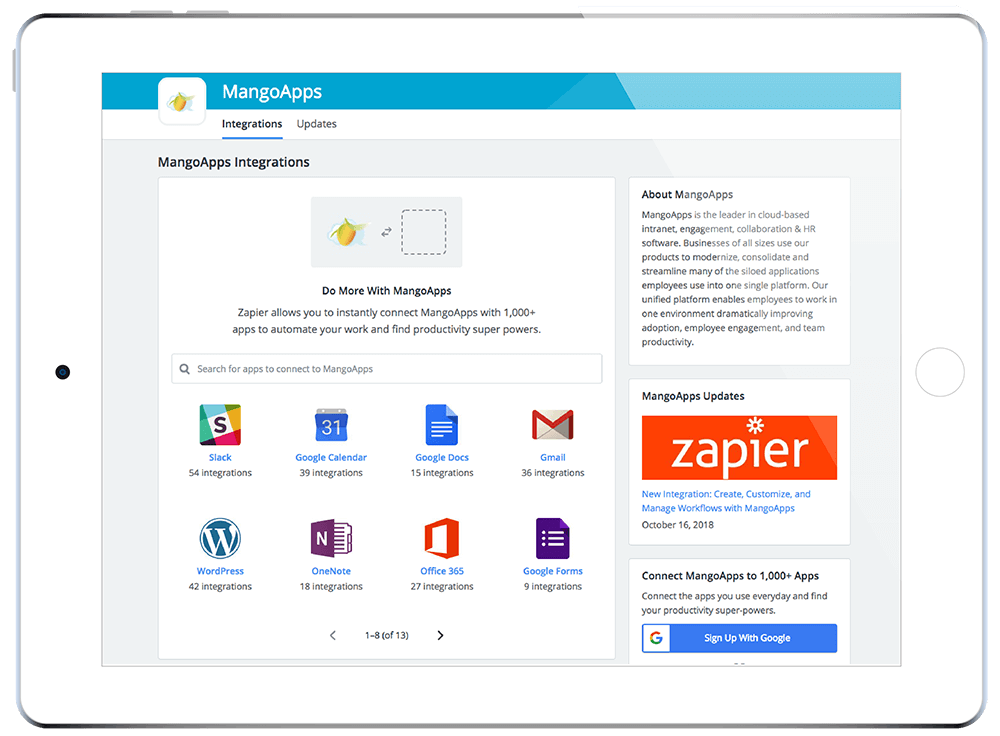 Choose From Popular Pre-Built Integrations
While Zapier connects users instantly with 1000+ apps to automate their work and encourage productivity, we've Pre-Built a number of our favorite Zaps to get you started. Integrate right away with Gmail, OneNote, WordPress, Google Sheets, Google Calendar, Google Docs, Slack, and more.
How Our Customers Use Zapier Based Integrations
1

Add new WordPress posts as new MangoApps posts

2

Add new Google Docs in a folder as new MangoApps posts

3

Send notifications about new MangoApps posts with Slack channel messages

4

Add O365 events as new MangoApps events

5

Add new starred Gmail emails as new MangoApps tasks