Integrate with existing CRM systems
Already using Salesforce or Siebel? No problems, integrate with MangoApps and get the expertise and experience of the team to work towards closing more deals, faster.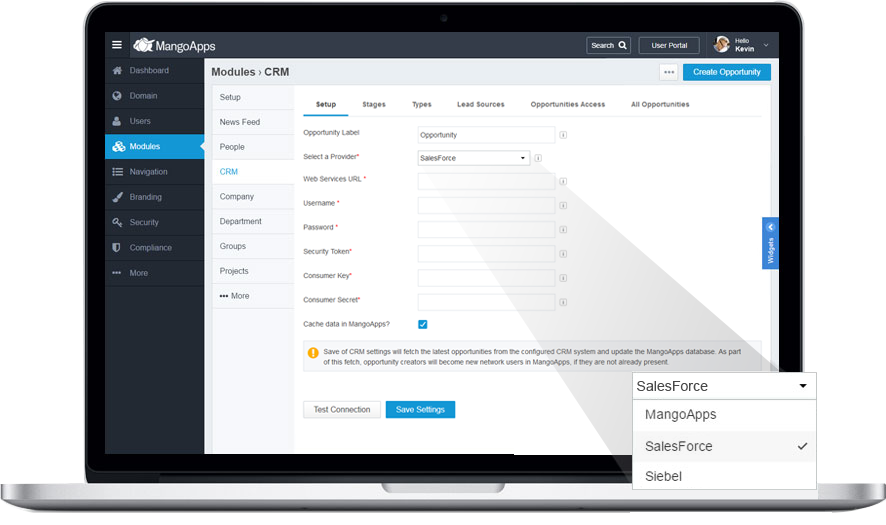 Execute smarter and faster with a team of domain experts
Know the answers to hard questions, who you're competing against and what moves you need to make next to win. Forward all emails you get on the opportunity into MangoApps as a News Feed in the opportunity workspace, so the team on your side knows when to chip in and you can take the next action faster and smarter.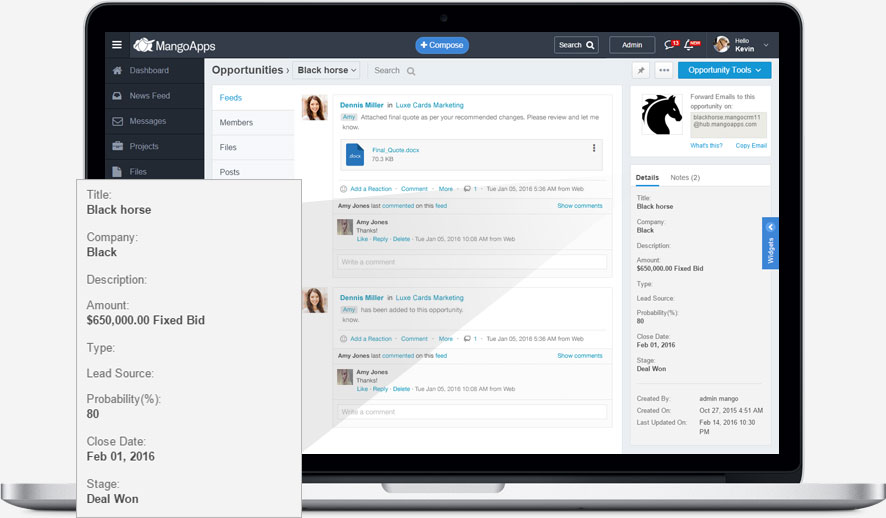 Streamline your opportunity management process
Your CRM solution should map to your opportunity management and business processes, not the other way around. Easily customize MangoApps to reflect your sales and forecasting stages, lead generation sources and more so you can drive process, productivity, and consistency the way you want.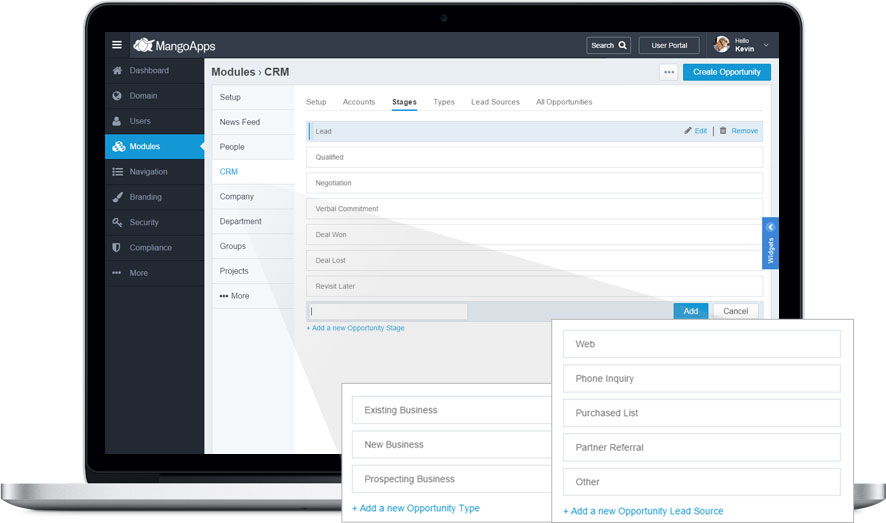 Easily edit an existing opportunity & Sync
Easy to capture opportunity data including any custom fields. Get your opportunities into the system in minutes.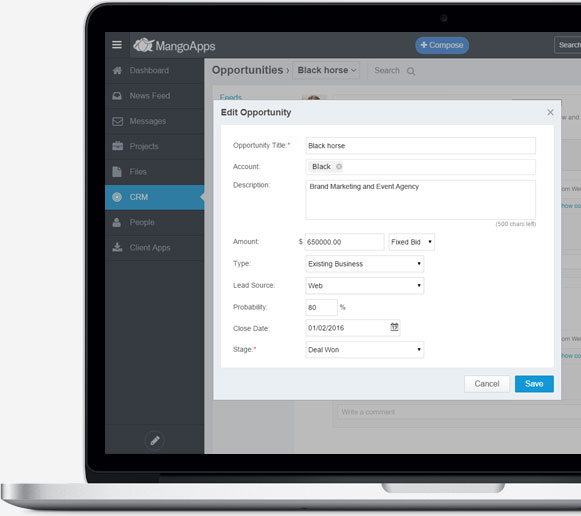 Communicate & collaborate in real time
Great for online customer presentation, internally getting a question answered quickly and just for getting things done with remote teams.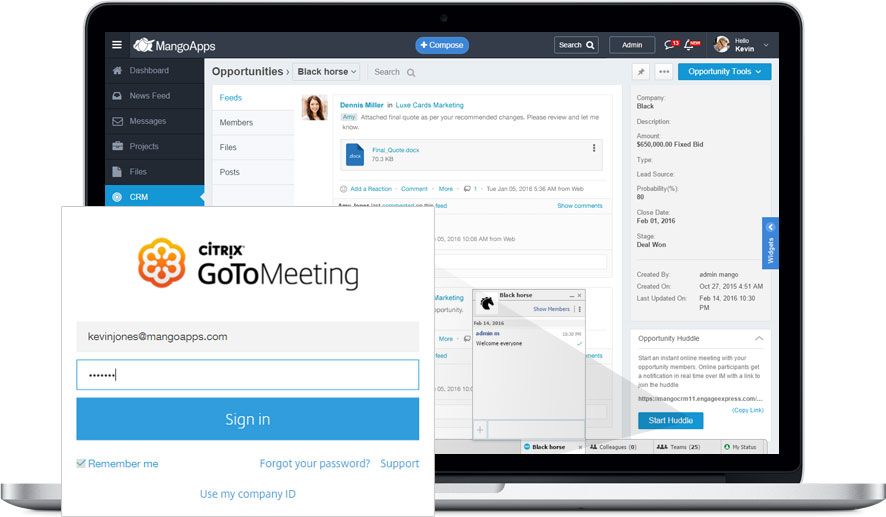 Share quotes, contracts and files quickly & easily with project team
Your team is more effective in sales, service and marketing because they always have the files and information they need.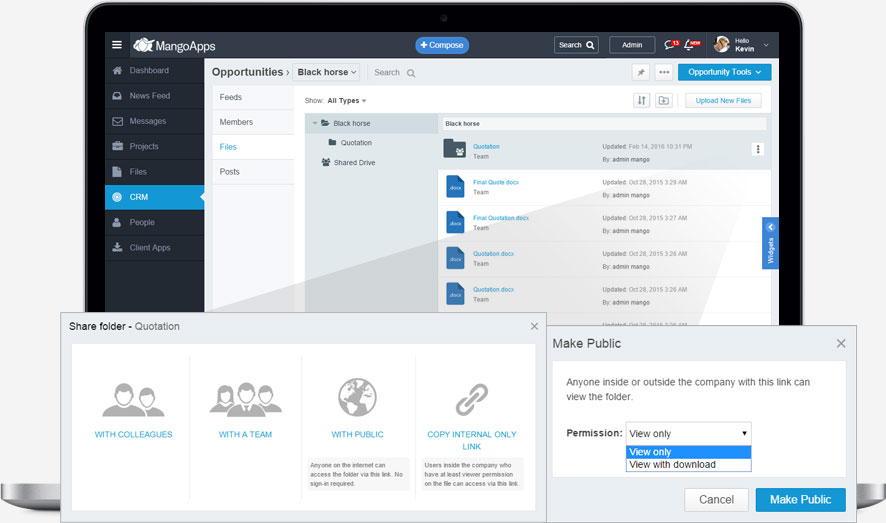 Work seamlessly on the MangoApps mobile app
Make sure your sales team keeps up by using the CRM solution that lets you close deals & service customers anytime and from anywhere