Create Your Own Integrations using MangoApps APIs
MangoApps Open APIs let developers and admins create a custom experience designed to meet their specific needs. APIs can also securely access all domain data using familiar, easy-to-use RESTful interfaces.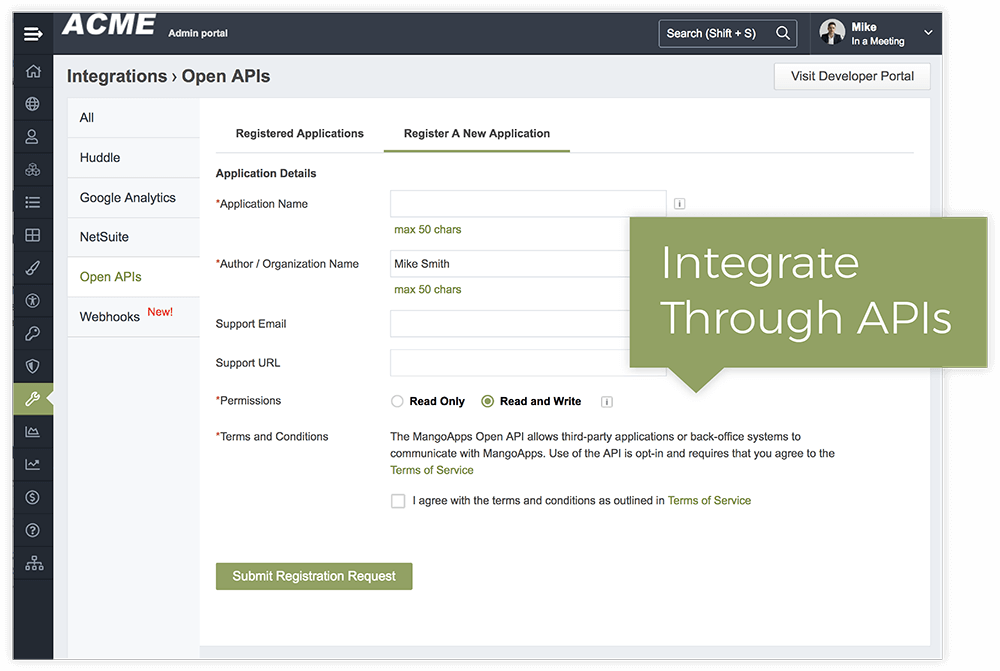 Use WebHooks to Integrate Enterprise Systems
WebHook based service integration offer users a simple way to post external messages into MangoApps. Being able to easily post and share external messages within MangoApps keeps information location consistent in easily accessible, regardless of how it was originally received.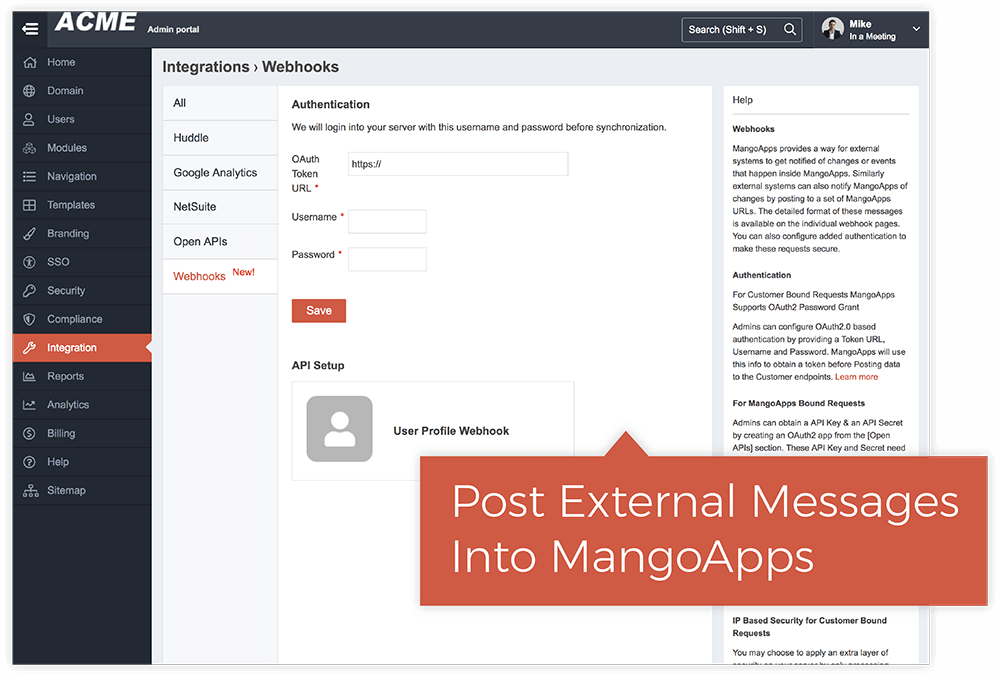 Let us Build Custom Integrations for You
MangoApps understands that companies often have unique needs and offers enterprise customers custom integration development services. This allows us to provide high quality integrations that meet your need with ongoing support and enhancements.