Are Your Stores Running Smoothly?
Retail staff often work on the go, without access to a computer, and spread out across different departments, preventing regular employee communication and making it difficult to stay in touch and understand store conditions in real time.


Without reliable access to a computer, using company intranets, submitting time off requests, viewing employee handbooks, arranging work schedules, utilizing company resources, and other should-be simple tasks are a serious challenge.
Retailers often struggle to create a strong company culture and corporate community, leaving employees at every level feeling unappreciated, undervalued, disconnected from upper management, and uninterested in store success.


Management Miscommunication
Retail leadership and corporate employees tend to work at a different physical location than the regular store staff. Without dependable store communication, management is unable to quickly resolve conflicts and make informed decisions.
Unreliable Brand Experience
Retail brands depend on consistent customer experiences. But without streamlined communication, corporate employees never know if stores are receiving news, making changes, and providing customers with the experiences they expect.

How MangoApps Helps
Give teams the tools they need to work successfully and provide the best customer experience
Allow employees easy access to store specific communications, tasks, and resources
Share news, post updates and create employee engagement
Access staff schedules on any device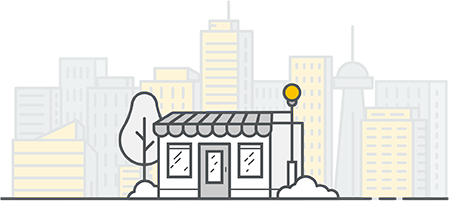 Store & District Managers
Allow managers to stay in the know even when they're on-the-go, ensuring informed and efficient decisions at all times.
Hold teams accountable for their tasks
Know where your teams stand or what requires immediate attention
Highlight the most relevant messages from HQ
Ensure retail teams are adequately representing your brand and sharing customer feedback.
Effectively illustrate guidelines, campaigns and promotion goals
Drive higher sales by analyzing employee discussions and customer feedback
Partner more successfully with sales by surveying team members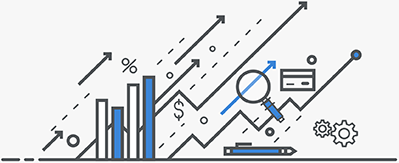 Setup retail locations for success by simplifying functionality to just what a particular store team needs
Easily deploy, administer and manage
Instantly add new locations or update existing areas
Get more out of your IT budget
Track and recognize admirable teams, create company-wide announcements, and maintain a pulse of the employee base.
Effortlessly share news, updates, videos, podcasts and other posts across the company
Easily connect with all store and district managers
Get first-hand view of what's working and what isn't

Key Features
Did we mention there is a lot more? Over the last 10+ years, we have carefully crafted a deep and wide platform. Although you can browse through the complete list of features online, it is likely easier if we can walk you through them. Simply contact us to schedule a demo. We are more then happy to listen to your needs and recommend a package just for you.
Built-On a Powerful
Communication Platform

MangoApps for retail is a comprehensive, modern, communications solution built specifically for the retail industry. Retailers love MangoApps because it creates a one-stop shop for all communications and information sharing. In addition, our modular architecture and enterprise-grade platform makes getting started simple and fast.
Customer Case Studies
MangoApps gave us the best balance between quality and quantity. They offered a very comprehensive suite of applications at a very competitive rate.

Jan Carel Uylenberg

ASW Benelux HR Director

The other thing that has gone down in an absolute storm is the gamification of the site. The fact that you can level up and earn badges and be rewarded for your interaction with the site has been a huge hit. People get really competitive. People are always looking at leader boards, and it kind of gives that hunger to want to be on it on a daily basis. But it also rewards you for being an engaged member of staff.

Vikki Nye

SuperDrug Internal Communications Manager

We did have an intranet before…[but] now have interaction. When we post something there are likes, there's comments, there's questions. It makes the documents or announcements better. It's just a much more engaging form of announcements than it used to be.

Vojta Borovian

Kelly-Moore Paints IT Director of Infrastructure & Services
A Solution You Can Trust and a Team You Can Count On
Over the last 10+ years, we have carefully crafted a deep and wide platform. Hundreds of enterprise customers worldwide use MangoApps to drive their digital transformation.
2008
10+ Years in Business
30
Major Product Releases
Localization
All Popular Languages
Our Pricing Model
MangoApps is priced based on the total number of users you have and the modules you need. Schedule an introductory call so we can go over your requirements, demonstrate how MangoApps will meet those requirements, discuss pricing, deployment options and rollout process.