Can Your Employees Collaborate in a Centralized Digital Work Space?
Technology organizations are constantly adapting and expanding existing technology. They need a reliable, easy to use, secure environment where content is safe from the competition and new projects can be developed and explored.


The tech industry relies on accessing top talent from all over the world. But without a stable, creative, and digital work environment, remote teams are unable to successfully collaborate, communicate, and work together.
From idea generation to customer service, technology projects have dozens of different steps. Tech organizations need to create clear cross-team communication, unifying everyone involved in a project and simplifying the overall handoff process.


The tech industry is a fast-paced, constantly changing, demanding environment. Without a supportive community where coworkers encourage creativity and leaders offer appreciation, it's easy for employees to feel overwhelmed and burned out.
Technology companies depend on fresh innovations. But employees can't build off of new ideas without a wide-reaching collaborative space to brainstorm, contribute, share perspectives, and ultimately break down traditional industry silos.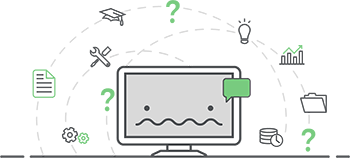 How MangoApps Helps
One platform for all employee communication, content, collaboration & engagement
Create a centralized hub
Centralized hub ensures that critical information and tools that would ordinarily be spread across multiple applications and systems can now be instantly accessed.
Share company updates
MangoApps way of sharing news with staff is much better than email as you can track engagement, require confirmation and enable actions like commenting and likes.
Track projects & tasks
Full featured workspaces to discuss, communicate, share, plan, manage and track progress across multiple projects.
Create secure workspaces
With MangoApps, you can enable secure collaboration between employees, partners & third parties to provide the best service.
Message with coworkers
Chat with co-workers in real time using our PC or smartphone apps. All messages are sent over secure, encrypted channel making compliance easy.
View shifts on mobile or PC
Give your staff easy access to their work schedule and other details from web or smartphone devices.
Create accountability
Open nature of MangoApps communication & collaboration, creates greater accountability and transparency across the entire organization.
Share and store large files
No need to get stuck emailing large files or worrying about where the most recent version of a document is.
Locate experts
Make it easy for employees to find the right colleagues with searchable people directory. Rich search capabilities makes sure resources that would otherwise go unnoticed are found.
Improve staff engagement
Easily create and share quizzes, polls & surveys to engage, educate, collect feedback and keep-track of important compliance requirements.
Key Features
Did we mention there is a lot more? Over the last 10+ years, we have carefully crafted a deep and wide platform. Although you can browse through the complete list of features online, it is likely easier if we can walk you through them. Simply contact us to schedule a demo. We are more then happy to listen to your needs and recommend a package just for you.
Built-On a Powerful
Communication Platform

MangoApps for Technology is a comprehensive, modern, communications solution built specifically for the Technology industry. Technology employees love MangoApps because it creates a one-stop shop for all communications and information sharing. In addition, our modular architecture and enterprise-grade platform makes getting started simple and fast.
Watch BrandMuscle Team Describe How They Use MangoApps for Global Collaboration
A Solution You Can Trust and a Team You Can Count On
Over the last 10+ years, we have carefully crafted a deep and wide platform. Hundreds of enterprise customers worldwide use MangoApps to drive their digital transformation.
2008
10+ Years in Business
Customers
Many in Technology
30
Major Product Releases
Localization
All Popular Languages
Our Pricing Model
MangoApps is priced based on the total number of users you have and the modules you need. Schedule an introductory call so we can go over your requirements, demonstrate how MangoApps will meet those requirements, discuss pricing, deployment options and rollout process.