The domain admin has the ability to set the default email notification settings for users in MangoApps. To do so:
Go to the Admin Portal.
Choose "Domain" -> "Email settings".
Switch to "Notifications" tab.
Check as many or as few check boxes that you would like your domain users to have checked by default.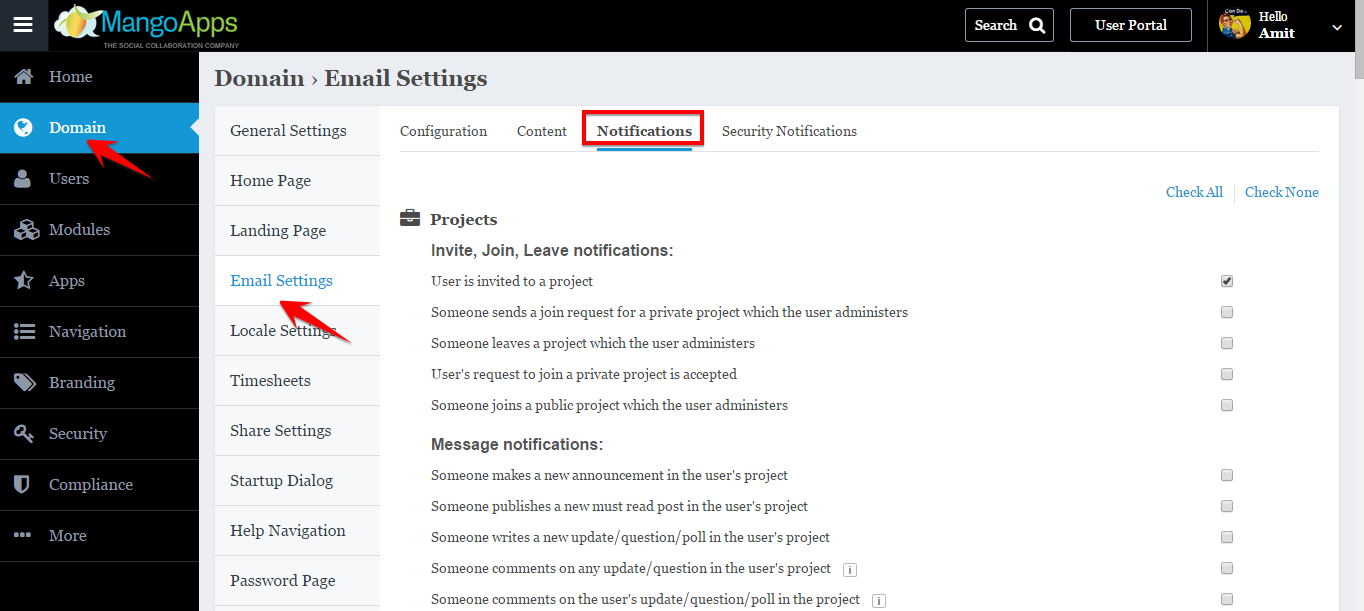 After finishing, choose between applying these settings for new users only or for everyone then click "Save Settings" button at the bottom to register your changes.
(Visited 158 times, 1 visits today)