The always accessible compose button on any device
Share an update, plan an event, take a poll, share a rich post and more with a group or department members. The more you share, you more your network benefits.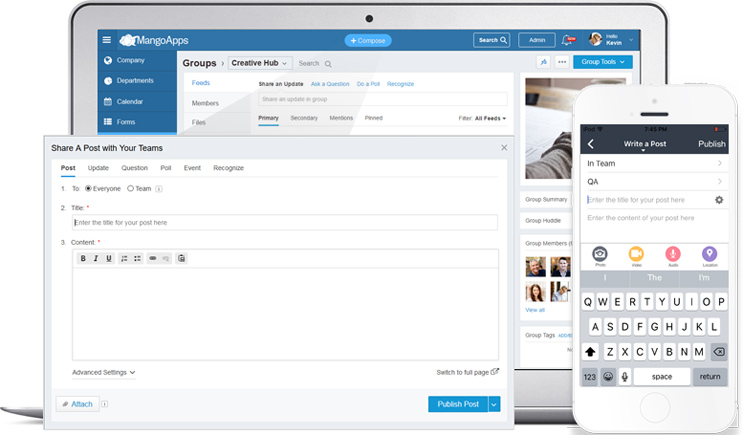 Universal compose knows it's context
The name is automatically filled for you when composing from within a department or group to make sharing convenient.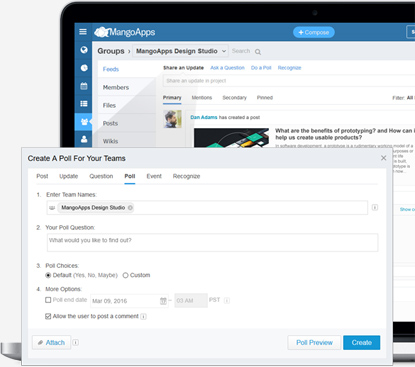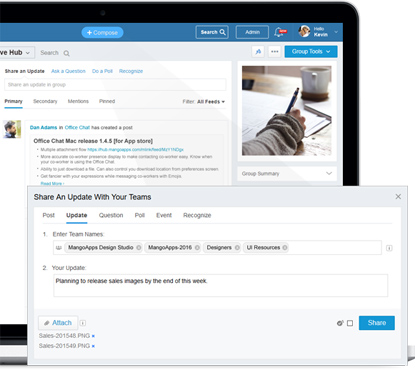 Ability to share with multiple teams in one go
Enter multiple teams to share the same update in. Any attachments with the update are also shared.
Ask a question, recognize a co-worker & more from the universal compose box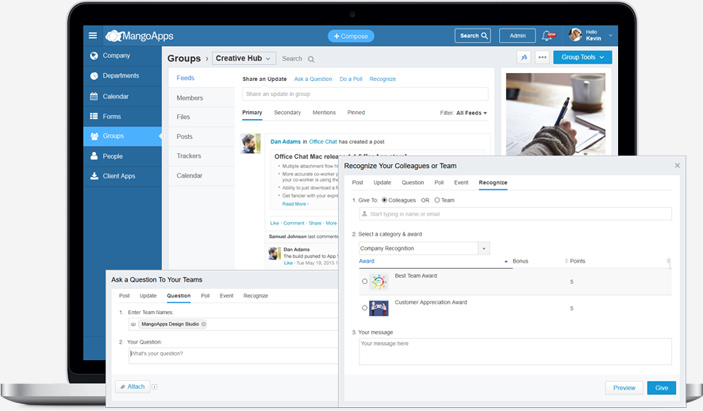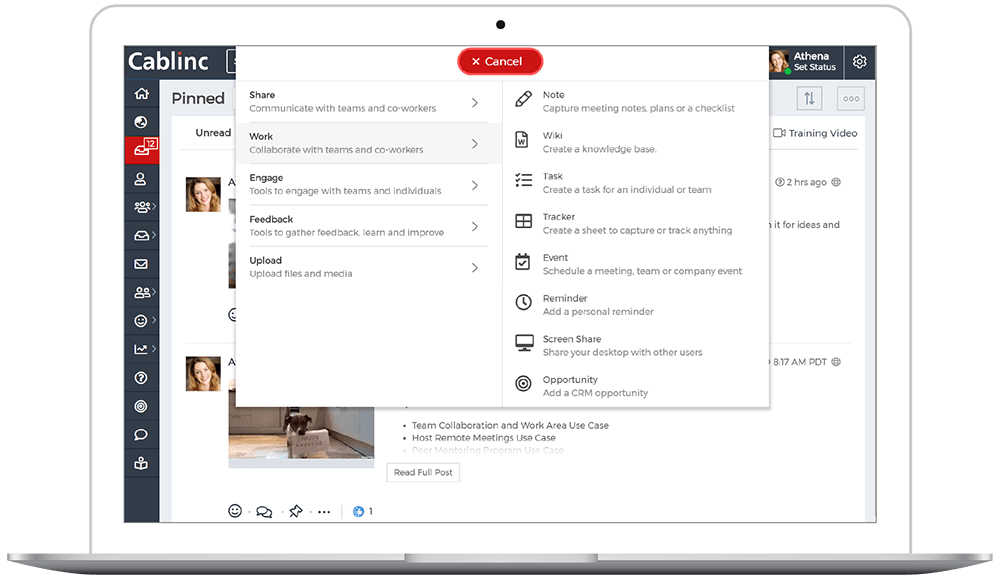 Domain admins can enable the advanced compose dialog for users, allowing compose tools to be organized into categories (e.g., share, engage, work, and feedback.) Each category lists the associated share/create actions, as long as their modules are enabled. When enabled, the advanced compose view is applied for all network users.