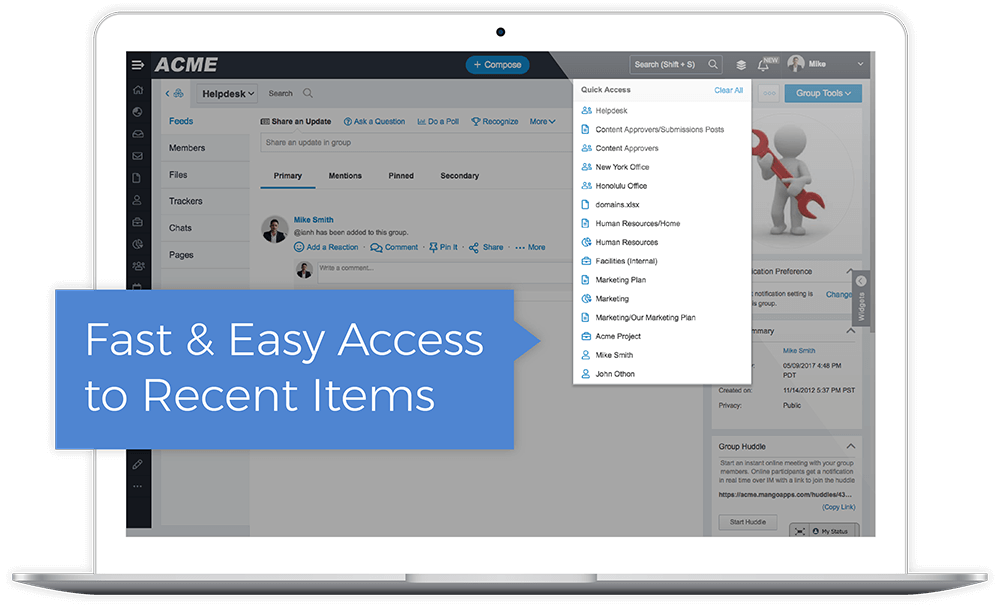 Access Recent and Commonly Used Items
With quick access, users have a quick list of all recently and commonly used items throughout MangoApps. The list is ordered by most recently accessed, and includes posts, pages, wikis, team spaces, user profiles, events, files, tasks, trackers, quizzes, surveys, ideas, campaigns, and hashtags.
How Our Customers Use Quick Access
1

Create quick access to relevant team/department spaces used often

2

Set shortcuts to co-authored files that are necessary on a regular basis

3

Get back to recently accessed files or pages without digging through web history or search

4

Find recently used documents without searching for content keywords
See how MangoApps works. Get a personalized demo.
Schedule an introductory call so we can go over your requirements, demonstrate how MangoApps will meet those requirements, discuss pricing and help you decide if MangoApps is right for you.