Share what you are working on with your followers
Microblogs are posts that employees share about what they are working on with their followers in the company.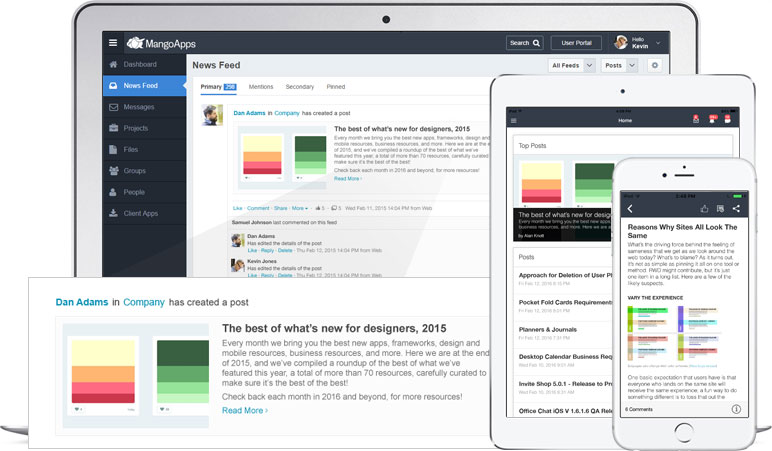 Include rich content, save as a draft until ready to publish
MangoApps intuitive content editor makes it easy for users of all levels to contribute to the blog post, quickly and securely. With "save as draft" capabilities post your blog when you are really ready.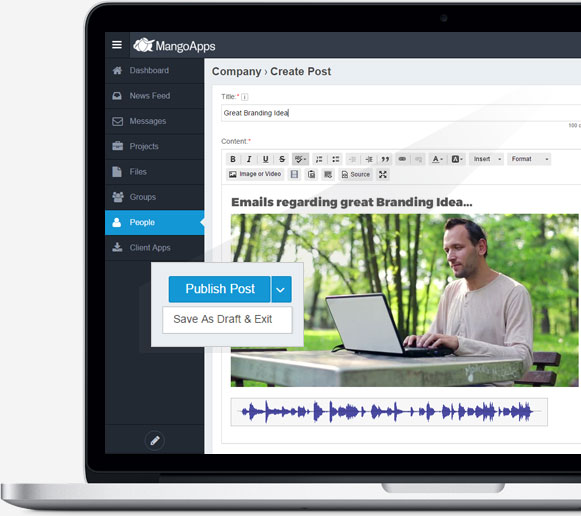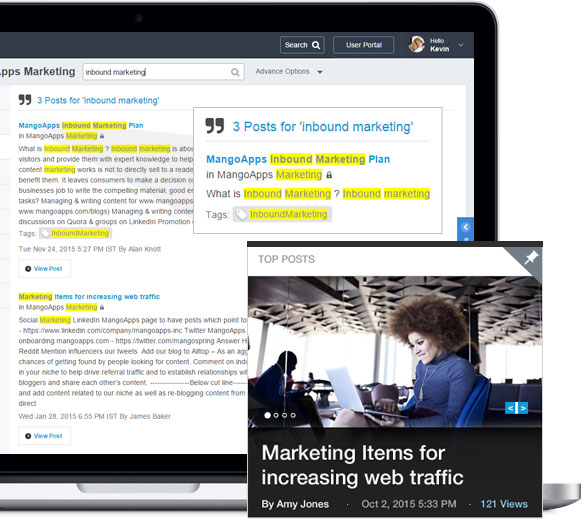 Pin and tag for quick access in the future
As you grow to hundreds of posts, pinning the posts that you refer to the most is a great time-saver.
Ask a question, do a poll or run a full survey with your followers
This is a great way to get answers to questions you have and don't know which group to ask. Executives can do a quick poll or conduct a full survey to get the pulse and interest of their followers in the company.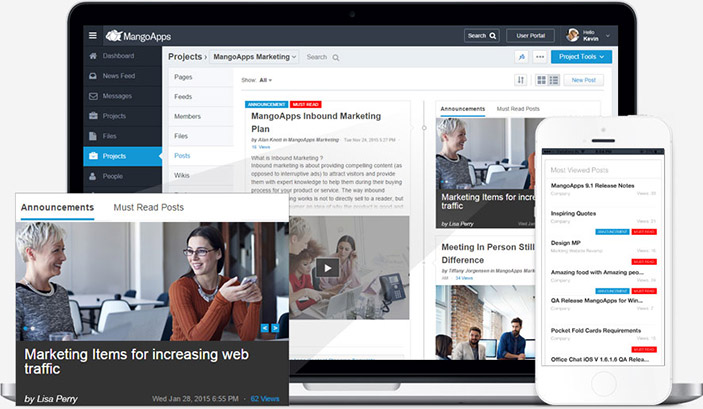 Break workers out of silos
Extend the reach of your internal knowledge sharing and encourage breakthrough thinking and innovation through bottom-up communication with enterprise microblogging. Providing an effective way of information sharing, employee microblogging also ensures that knowledge remains within the organization should some employee leave.