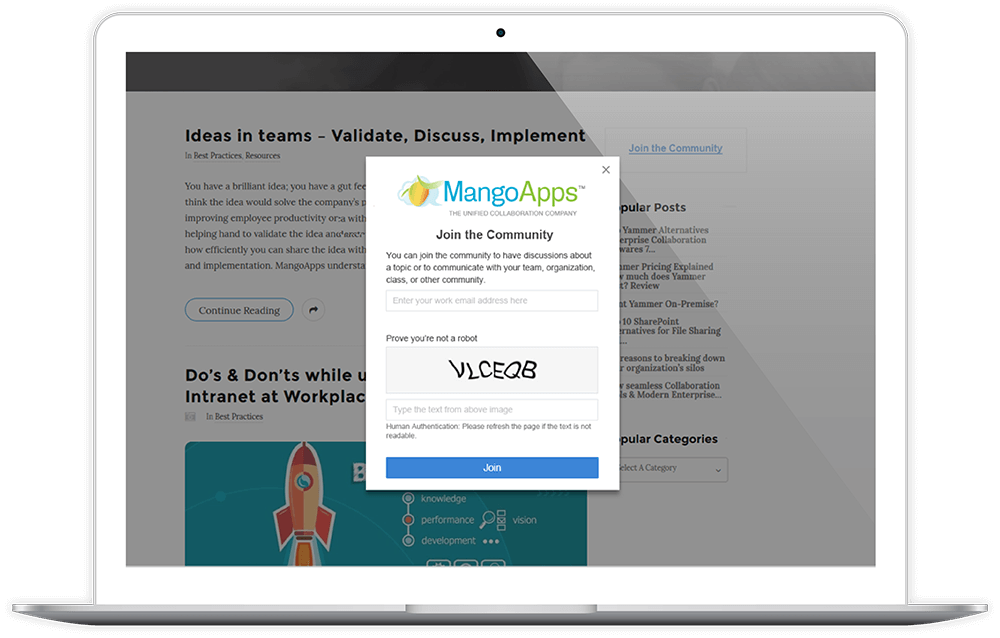 Easily Promote and Invite New Members
With quick access, users have an automatically created quick list of recent and commonly used items through MangoApps. By default, the list is ordered by most recently accessed content along with purposely pinned items including posts, pages, wikis, team spaces, files, hashtags, and more.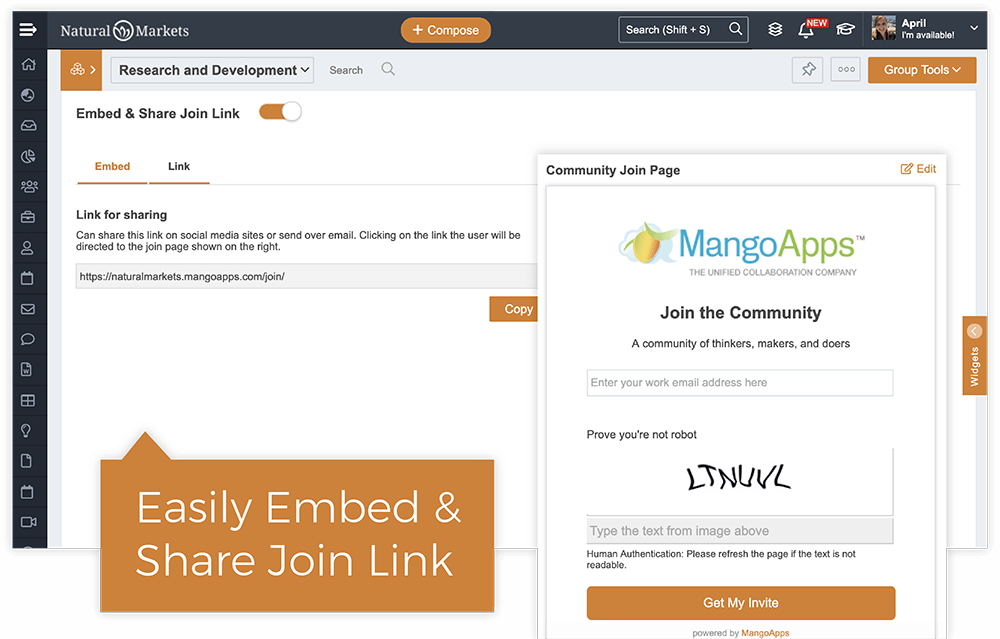 Options to Share Anywhere
Promoting a MangoApps community is done through embed sharing or by using a link. When using an embed code, this can be done inline to display the join dialog UI on the site, or as a pop-up dialog that will display upon pressing a join link. When sharing externally to social media or other sites, a direct link would be used, taking users to a community page to request to join.
Approval and Notification Workflow
For public communities and groups, users are automatically approved as a guest user upon submitting their request to join and will get a unique email login link. For private teams, however, the request to join goes to team admins and the user is added and receives the same unique email login link, or a notification if declined.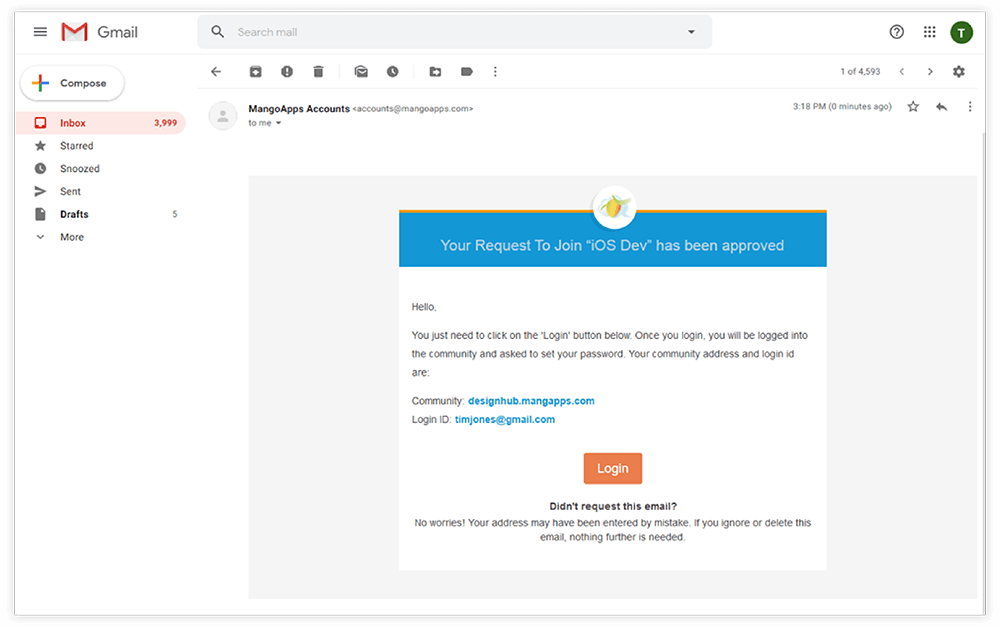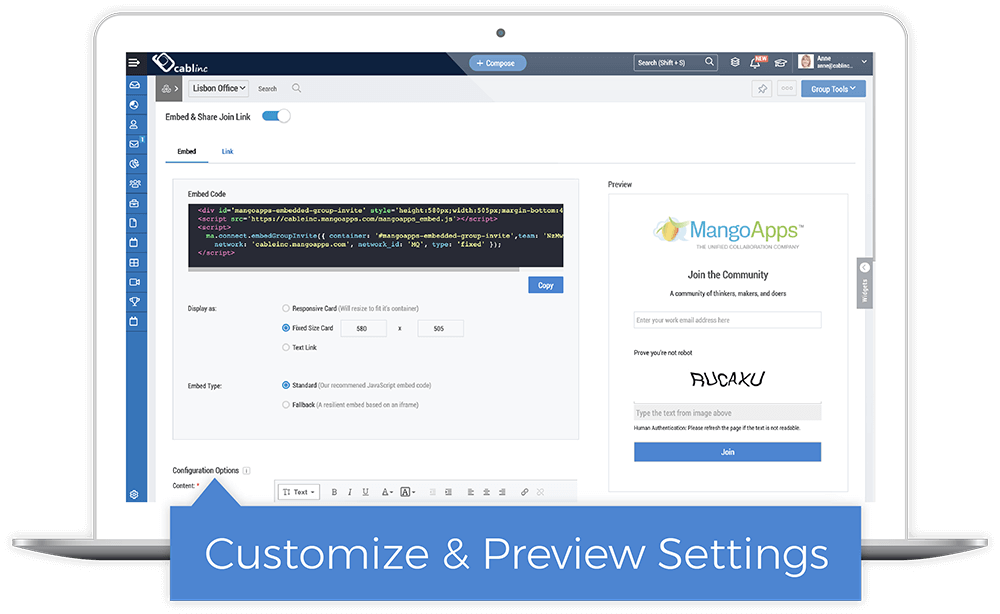 Configure and Customize Sharing
When utilizing the embed sharing code, the UI can be customized with content, security Captcha, custom buttons and background colors, confirmation messages, and where to redirect users when they submit. There is also a preview panel to see the configuration settings live as they are edited.
Bring your frontline and office teams together on one common platform
It has never been this easy to create the perfect employee experience for your deskless and deskbound workers. Contact us to discuss requirements, pricing, rollout and support. Get your free demo today!