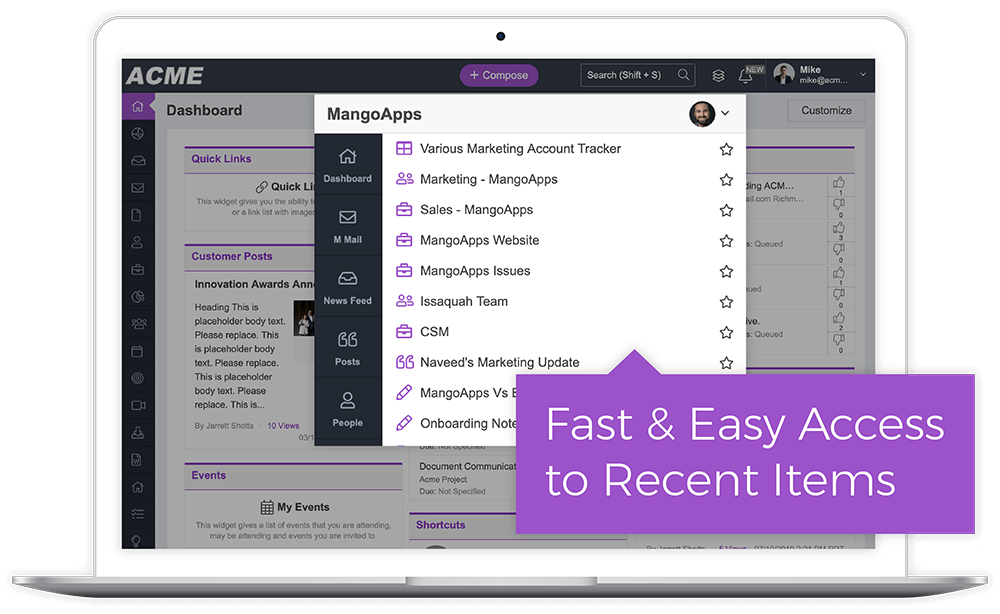 Access Recent and Commonly Used Items
With quick access, users have an automatically created quick list of recent and commonly used items through MangoApps. By default, the list is ordered by most recently accessed content along with purposely pinned items including posts, pages, wikis, team spaces, files, hashtags, and more.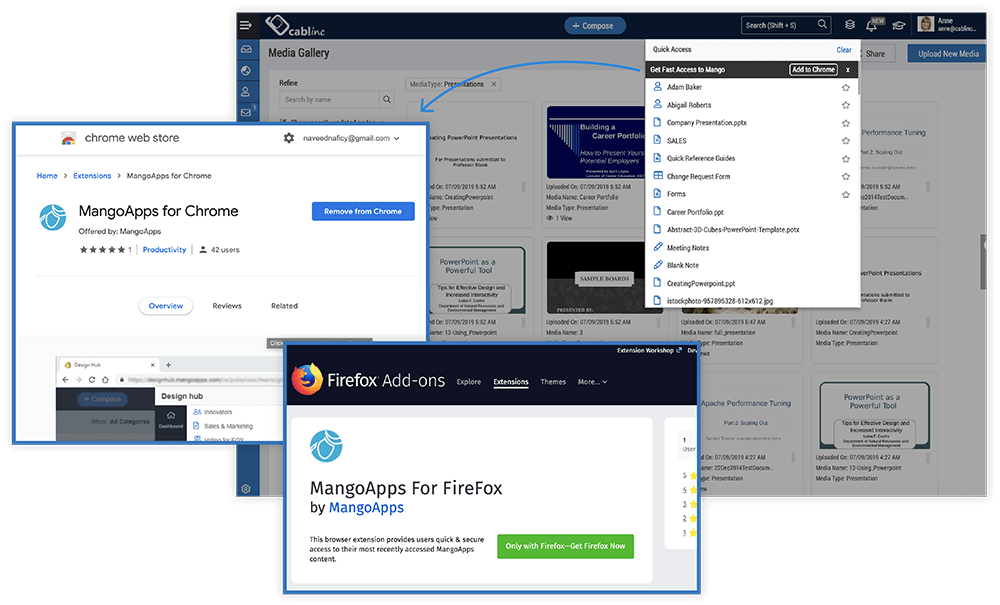 Add Quick Access to Your Browser
Adding the MangoApps quick access extension to your browser is quick and easy. The extension is supported on Google Chrome, Mozilla Firefox, and IE Edge browsers at this time.
Download MangoApps for Firefox