Before enterprise social networking widely existed I worked for a hospital and every year we took a Gallup survey. The survey was conducted to provide executives with an understanding of employee engagement through the organization. It included questions like, "On a scale of 1 to 5, do you feel engaged at work?" and "Do you think your supervisor is available enough to you?" "In the past six months have you been recognized for your contributions to your team?" and my personal favorite, "Do you have a best friend at work?" The results were then analyzed and showed how each department was engaging employees compared to the rest of the hospital. This information was valuable and showed certain where departments were lacking. But as a manager, I always felt like, even with the information there was never anything that I could do with it.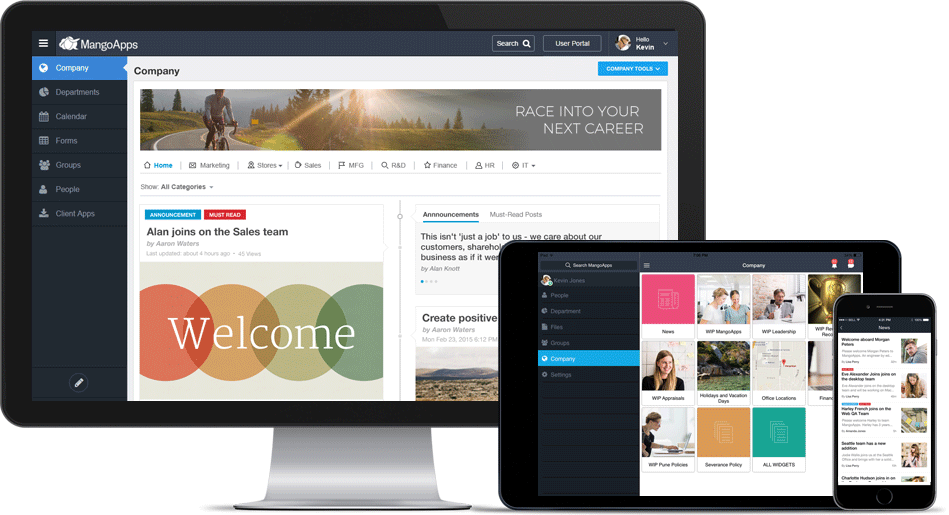 Now that enterprise social networking exists, I  wonder if those survey results would change? Knowing how quickly collaboration software connects teams in real time, provides an easy way to share files, create groups, have project management and task management tools and even works at engaging employees and giving peer recognition, I wonder if that survey would skyrocket in employee fulfillment. Engaging employees and keeping them happy is the key to a successful business. It is the answer to preventing turnover and saving company money. So the way I see it, an investment in small business software collaboration tools is really an investment in your most valuable and expensive resource, your employees.
How Are You Engaging Employees With Enterprise Networking?
Having the ability to connect with teammates, managers, and supervisors through a quick IM lets you ask questions and get answer in a clear and concise way without having to wait for a meeting, make a phone call or send an email.
Activity Feeds
You can post quick status updates to your activity feeds so colleagues can easily view what you are working on. It's also an excellent way to open up a conversation if you are looking for input.
Your task list is organized by urgency. Every time something is completed a real-time update is posted in your activity feed, keeping your supervisor and teammates informed of your progress. You can also easily be assigned or assign tasks.
Public and Private Groups and Projects
You can create groups post all relevant information and save documents to that group or project. If it is a confidential project you can make it private and only the members of that group have access to the posts and documents shared.
Drag and Drop Document Sharing
To share a document all you have to do is drag and drop it into either your IM chat window or onto your wall post. Sending large files is no problem, unlike email
Mobile, Web and Desktop Applications
You can stay connected to your team anytime and anywhere. Whether you are across the globe or in town, you and your team can stay informed.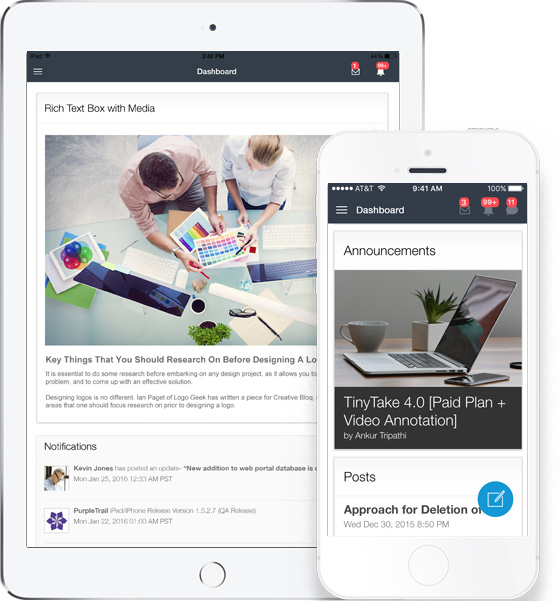 Enterprise Social Networking takes away siloed communication and provides a way to connect no matter what capacity we work in. It gives teams a way to easy and quick way to communicate and share information and a connected and engaged workforce is a more productive one that's likely to stick around.